Joined

Apr 10, 2014
Messages

4,044
Points

63
We have some 2018 Arnold Classic Ohio news from a recent press release!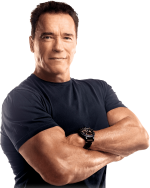 FORMER CHAMPIONS CEDRIC MCMILLAN, DEXTER JACKSON, DENNIS WOLF HIGHLIGHT 30TH ANNIVERSARY FIELD AT 2018 ARNOLD CLASSIC
Cedric McMillan, who won the 2017 Arnold Classic for the biggest victory of his professional career, is among three former Arnold Classic champions who will do battle at the prestigious contest that celebrates its 30th Anniversary at the 2018 Arnold Sports Festival.
The 2018 Arnold Sports Festival will feature IFBB Pro League contests in a record nine divisions, including Arnold Classic Physique for the first time.
McMillan, five-time champion Dexter Jackson and 2014 champion Dennis Wolf lead a field of 14 professional bodybuilding who will take the stage in Columbus, Ohio for the 30th Annual Arnold Classic on March 3, 2018. Jackson won the Arnold Classic in 2005, 2006, 2008, 2013 and 2015 and holds the event's record with five titles, one more than Flex Wheeler.
In the Arnold Classic 212, 2017 runner-up David Henry and 2015 champion Jose Raymond headline a field of the seven who will vie for the title. Henry and Raymond, third in Columbus a year ago, will be challenged by Guy Cisternino Jr., fourth here in 2017, and Hadi Choopan, who finished second to McMillan in the open division at the 2017 San Marino Pro in late November.
A new champion will be crowned in the Fitness International with the retirement of four-time champion Oksana Grishina. Most of the top competitors from 2017 return in 2018, including runner-up Regiane Da Silva, third-place finisher Whitney Jones and Bethany Wagner, who finished fourth. Missy Terwilliger and Tiffany Chandler are also expected to challenge for the title.
Candice Lewis-Carter returns to defend her title in the Figure International. Also expected to challenge are Cydney Gillon, the Figure Olympia winner who finished second here in 2017, and Heather Dees, who was sixth in Columbus a year ago.There will also be a new champ in Bikini International as 2017 winner Angelica Teixeira will not compete. Challengers for the title include 2017 third-place finisher Jennifer Ronzitti and Janet Layug, who was fourth here a year ago.
Arnold Classic Physique, Arnold Men's Physique and Women's Physique International will feature competitions open to any IFBB Pro League athlete who has finished in the top 10 in a pro contest in the past two years. Visit
www.arnoldsportsfestival.com
for the complete competitor lists. Arnold Classic Pro Wheelchair competitors will be announced at a later date.
The Arnold Classic 212, Fitness International, Figure International and Physique International will be held on Friday, March 2, 2018; while the Arnold Classic, Arnold Men's Physique, Arnold Classic Physique and Bikini International will be held on Saturday, March 3, 2018 with prejudging and finals at Battelle Grand.
2018 COMPETITORS
Arnold Classic
Lionel Beyeke
William Bonac
Maxx Charles
Jonathan De La Rosa
Dexter Jackson
Steve Kuclo
Cedric McMillan
Lukas Osladil
Paul Poloczek
Shawn Rhoden
Luis Rodriguez
Fred Smalls
Roelly Winklaar
Dennis Wolf
Hidetada Yamagishi
Arnold Classic 212
Hadi Choopan
Gaetano Cisternino Jr.
Charles Dixon
Kamal Elgargni
David Henry
Kyung Won Kang
Jose Raymond
Samir Troudi
Hadi Choopan
Gaetano Cisternino Jr.
Charles Dixon
Kamal Elgargni
David Henry
Kyung Won Kang
Jose Raymond
Samir Troudi
Classic Physique
Armando Aman
Breon Ansley
Santiago Aragon
Isaac Balbi
Lee Banks
RD Caldwell
Ko Chandetka
Garrott Coelho
Eric Dankwa
Tony Davis
Roger Ferrer
Kevin Ford
Aaron Futel
Dion Harris
Valentino Harris
Shavis Higa
Andrew Landis
Jason Lowe
Nhon Ly
Svetozar Milehkovic
Christopher Niemczyk
Courage Opara
Kenneth Owens
Matt Pattison
Geobanny Paula
Panexce Pierre
Arash Rahbar
Sharif Reid
AJ Shukoori
Silvio Toranzo
Kevin Wilson
Dani Younan
Men's Physique
Sunny Akhigbe
Maurice Benton
Travales Blount
George Brown
Steven Cao
Victor Clark
Louis Dominique Corbeil-Fiset
Jacques Dalce, Jr.
Nimai Delgado
Raymont Edmonds
Andre Ferguson
Brenden Floyd
Logan Franklin
Xavisus Gayden
Geder Gomes
Willie Green
Frank Griffin
Henry James
Brandon Hendrickson
Dante Jones
Shawn Labega
Jacques Lewis
Otto Montgomery
Stan Morrison
Michael Mperey
EJ Nduka
Joshua Ohashi
Scott Schulze
Kai Spencer
David Thorpe
Jeffrey Vialu
Long Wu
Fitness International
Tiffany Chandler
Regiane Da Silva
Kristine Duba
Kate Errington
Ryall Graber
Whitney Jones
Sally Kendall-Williams
Ariel Khadr
Becca Sizemore
Missy Terwilliger
Aurika Tyrgale
Bethany Wagner
Derina Wilson
Figure International
Maria Luisa Baeza Diaz
Brittany Campbell
Heather Dees
Cydney Gillon
Sandra Grajales
Stephanie Hammermeister
Ivana Ivusic
Candice Lewis-Carter
Laurelle Martineau
Cong Mou
Michele Silva
Natalia Soltero
Carly Starling-Horrell
Bojana Vasiljevic
Bikini International
Romina Basauldo
Tawna Eubanks
Margret Gnarr
Tamara Haddad
Ashley Kaltwasser
Janet Layug
Sheena Martin
Breena Martinez
Justine Munro
Katya Nosova
Frida Paulsen Stern
Elisa Pecini
Camile Periat
Jessica Renee
Jennifer Ronzitti
Angelica Teixeira
Casey Samsel
Ruth Wood
Elizabeth Yisrael
Women's Physique
Tomefafa Ameko
Michaela Aycock
Marjorie Beck
Karolina Borkovcova
Priscila Cavilha
Cinzia Clapp
Mariko Cobbs
Natalia Coelho
Suzanne Davis
Antoinette Downie
Laura Hays
Shanique Grant
Donna Jones
Dolly Lazarre
Katie Lee
Donna McGinn
Essence Monet
Liz Montalbano
Geraldine Morgan
Kira Neuman
AkaneNigro-Ismeal
Claudia DeLeon Pardo
Jaquita Person
Donna Pohl
Dani Reardon
Joanna Romano
Diana Schnaidt
Leah Sohn
Mikaila Soto
Casey Stone
Ashley Wagner
Brooke Walker
Laura Zuniga
Pro Wheelchair
Adelfo Cerame Jr.
Antoni Khadraoui
Daniel Minster
Gabriele Andriulli
Harold Kelley
Johnny Quinn
Joshua Foster
Kyle Roberts
Reggie Bennett
Steven Lister