Joined

Aug 22, 2006
Messages

4,047
Points

38
Carrollton doctor who prescribed drugs to professional wrestler Chris Benoit should pay for the lives of the wrestler's deceased wife and son, the victims' family says.
On Wednesday, the family filed a wrongful death suit in U.S. District Court against Dr. Phil Carroll Astin III and three unnamed drug distributors.
Astin is now serving a 10-year prison sentence for illegally dispensing drugs.
Astin's lawyer, Natasha Perdew Silas, could not be immediately reached for comment.
The suit claims that Astin prescribed painkillers, steroids and muscle relaxants to Benoit from June 2000 to June 23, 2007 – the day Benoit killed his family and then hanged himself.
The suit alleges that Astin has a responsibility to monitor Benoit and warn him of the side effects of the drugs. The suit also includes an affidavit by a veteran Long Island sports medicine doctor, who reviewed Benoit's medical records.
The physician, Dr. Gary Wadler, found that Astin prescribed Benoit the medication without proper diagnosis or monitoring. The drugs ultimately caused Benoit's "mental, physical, emotional, and/or behavioral health to deteriorate to the extent that he killed" his family, Wadler said.
"It is my opinion, to a reasonable degree of medical certainty and medical probability, that Astin was negligent in his care and treatment of Benoit," wrote Wadler, a member of the World Anti-Doping Agency's board.
The suit seeks financial damages to cover the "full value" of the deceased lives, along with money for pain, suffering, and expenses. The suit requests a jury trial.
Nancy Benoit's parents, Maureen and Paul Toffoloni of Florida, filed the suit in U.S. District Court in Newnan. The Toffoloni's handled Nancy and Daniel Benoit's estate.
Earlier this year, Astin pleaded guilty to writing 175 illegal prescriptions for 19 patients, including two that died of drug overdoses. Federal prosecutors argued that Astin illegally prescribed drugs such as Percocet, Oxycontin, Xanax, and Lorcet to professional wrestlers who eventually became addicted to them.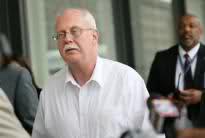 The suit claims that Dr. Phil Astin (above) prescribed painkillers, steroids and muscle relaxants to Chris Benoit (below) from June 2000 to June 23, 2007 – the day Benoit killed his family and then hanged himself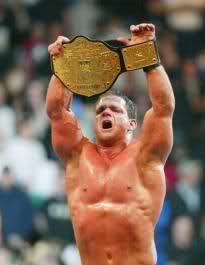 Last edited by a moderator: