Administrator
Staff member
Staff
Member
Joined

May 27, 2010
Messages

5,285
Points

83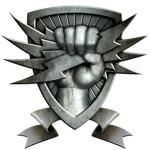 I have been wanting to create a contest for awhile so here it goes! Follow this thread and this contest will start soon!
Who can refer the most new members? We want to grow and we want your help! refer new members here to Musclemecca and encourage them to post and you can win $100 cash!
I will be monitoring this with a program but please also post here whom you have referred!
#We will be taking into account the amount of new referrals and their activity.
#You can earn Points by Posting New Threads.
#Earn Points by Having Your Posts Thanked!
More Contests Coming Soon! Have an idea for a contest? Let us know!
Musclemecca Referral Contest!
First Prize is $100
More Prizes Coming! Sponsors Contact Me to Participate!
Last edited: