MuscleMecca Crew
MuscleMecca Crew
VIP
Author
Joined

May 11, 2012
Messages

3,054
Points

63
These are some of the best African bodybuilders!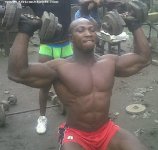 Adesoye Femi is a Nigerian bodybuilder known across the continent. He has participated in many competitions several of which he has actually won (for example, Real Man Nigeria 2011). Many Nigerians adore him, because he is their compatriot.
Eslam ElMasry is an Egyptian sportsman known worldwide. His summitry and body are very impressive. Although he currently resides in New York, all the African people are very proud of him. Eslam has participated in a great number of championships all over the world (including Egypt, Europe, and the USA).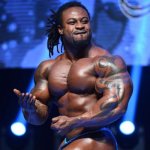 Everyone knows William Bonac! William The Conquerer Bonac Originated from Ghana and is a pro IFBB bodybuilder. He has quickly gained fame thanks to his impressive physique. He's got the large amount of followers all over the world.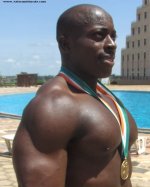 Niamke Joseph was born in Cote d'Ivoire. He is completely new to big bodybuilding sport. However, he has already managed to display himself as Vice-Champion Novice de Cote d'Ivoire in 2014.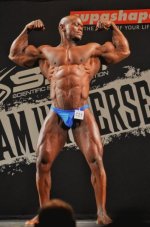 Vicky Bance is a famous South African bodybuilder. He has just started his career so he isn't that well-known as the others. However, he is successfully developing his body.