Joined

May 20, 2007
Messages

5,504
Points

38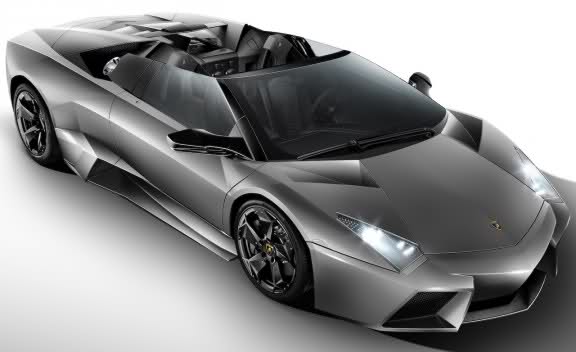 More Pictures
http://www.caranddriver.com/news/ca...enton_roadster-official_photos_leaked/gallery
2010 Lamborghini Reventón Roadster - Official Photos Leaked
Lambo's droptop fighter jet shows its face ahead of its official debut.
BY MIKE SUTTON
September 2009
With the plethora of hot metal being released at this month's Frankfurt auto show, it's of little surprise that stuff keeps trickling out. We can now add the 2010 Lamborghini Reventón Roadster to the list of too-hot-to-hold-onto reveals, as the first pictures of the topless, road bound cruise missile have surfaced on Autocar.com. We'll be bringing you a full plate of info on this limited-edition Lambo next week when the show gets under way, but we can see here from these initial shots that it's a proper, open-air follow-up to the Lamborghini Reventón coupe that debuted at the 2007 Frankfurt show.
Based on the Murciélago, but with more sinister styling, loads more carbon fiber, and a jet-fighter-inspired cockpit, fewer than 20 examples will reportedly be built, with each carrying a price tag likely well in excess of $1 million. Power will likely come from the same 641-hp, 6.5-liter V-12 found in the hardtop, with a six-speed automated manual and all-wheel drive comprising the rest of the drivetrain. Performance also should be similar, with 60 mph arriving in as little as 3.4 seconds. However, the roadster's top speed is likely to be a bit less than the 224 mph claimed for the coupe. Inside, expect acres of Alcantara and more carbon fiber, as well as unique aviation-themed LCD instrumentation. Check back next week for the full breakdown on Sant'Agata's latest exotic.