MuscleMecca Crew
VIP
Author
Joined

May 11, 2012
Messages

2,971
Points

48
We are now just weeks away from one of the most talked about Mr Olympia competitions in recent memory. Several months ago, due to a very lackluster lineup, and countless missing pros who normally place very strongly, the Olympia was considered to be one of the more boring contests in recent memory. Thanks to the return of a bodybuilding legend however, and one of the hottest 212 lineups in recent memory, all of that has now changed. For many, the 212 Mr Olympia is more eagerly anticipated than the main Olympia competition itself, and if you've never caught a 212 showdown before, boy are you in for a treat.
What is the 212 showdown? –
For those of you who are not familiar with the 212 Mr Olympia showdown, this competition is contested between a number of IFBB pro bodybuilders who happen to weigh either 212 pounds or less – hence the name. Part of the Olympia weekend, the 212 is gaining popularity every day, with many people admitting to the fact that they look forward to the 212 more than the Olympia itself. Before 2012, the weight limit of the contest was 202 pounds, with the contest being known as the 202 showdown. The weight limit was changed to add a little more diversity to the contest, and to really help get the pros to show what they had to offer and how much size they could add/retain.
Who is competing? –
The 212 this year will be one of the most competitive yet, and when you see some of the names who have qualified thus far, it's easy to understand why. Currently qualified we have: Gaetano Cisternino, Mark Dugdale, David Henry, Ronny Rockel, Hidetada Yamagishi, and the reigning 212 champion, the Welsh Dragon himself, Flex Lewis.
Who are the favorites? –
Though it will be close, many experts are predicting Flex Lewis to make History and win the contest for the fifth year in a row. In the past, Flex has looked unstoppable and has shown up with fantastic size and amazing definition and symmetry. When he first won back in 2012, fans were ecstatic as they felt that Kevin English, who had won for the last three years running, had been gifted the titles and shouldn't really have been in the top 5. Flex however, looked like a champion and many believed that he would have had a legit shot at beating the heavyweights. Ronny Rockel, Hide, and David Henry however, shouldn't be counted out.
The Neil Hill factor –
For many, their money is on Flex Lewis, as not only does he have amazing size, symmetry, and conditioning, but on top of that, he also has one of the greatest coaches to ever live, in Neil Hill. Neil Hill, along with Flex, is sponsored by BSN, and has been instrumental in Flex's last four wins, and countless others. A lifelong friend and godfather to Flex's child, Neil will be looking to ensure that his client/friend, does indeed make hi5tory and takes home his fifth consecutive 212 victory.
Gaetano Cisternino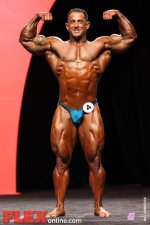 Mark Dugdale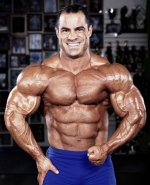 David Henry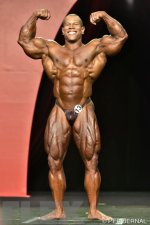 Ronny Rocke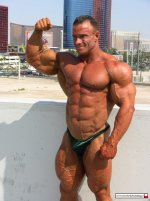 Hidetada Yamagishi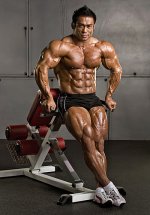 Flex Lewis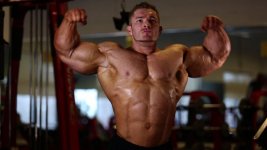 Neil Hill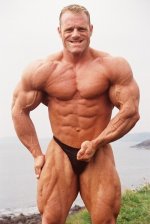 Last edited by a moderator: