MuscleMecca Crew
VIP
Author
Joined

May 11, 2012
Messages

2,970
Points

48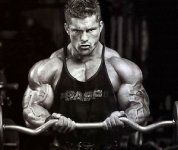 My thinking on bodybuilding supplements being harmful is that yes, if abused they are harmful. If used in moderation and carefully then I do not believe them to be harmful. That is my 2 cents on this topic but read the article and form your own opinion.
Association dismisses claims of harm in dietary supplements, says 'unsubstantiated'
NATION
Wednesday, 28 Nov 2018
4:20 PM MYT
by mei mei chu
PETALING JAYA: The Malaysian Dietary Supplement Association (Madsa) has dismissed claims that dietary supplements may be harmful to consumer health.
Its president Muthu Kumar Shanmunghom called doctors' claims that traditional and complementary medicine were causing high incidences of liver disease in Malaysia were "unsubstantiated".
He said it was "mere conjecture" and "unscientific" to include dietary supplements as a potential cause of liver failure. Hence without firm evidence, making such a claim is unwarranted."
"There are hundreds of clinical studies that have been published in top tier medical journals, attesting to the effectiveness of dietary supplements in many diseases and conditions," he said in a statement Wednesday (Nov 28).
The Star reported on Monday (Nov 26) that poor regulations on traditional and complementary medicine have led to potentially harmful and dubious products entering the market.
The exclusive report revealed data from Hospital Selayang, which is the national tertiary referral centre for liver diseases, that showed that 42% of drug-induced acute liver failure cases from 2001 to 2017 was possibly due to traditional and complementary medicine, including dietary supplements.
Muthu Kumar however said that Madsa recommends consumers purchase supplements from reputable brands and always notify their doctors of any they are taking to avoid harmful interactions, which may occur in "rare instances".
Meanwhile, a spokesperson for Blackmores Institute said pharmacists do not receive formal training in the area of complementary medicine during their degree programme, leading to a knowledge gap.
"This gap needs to be addressed, as we see more Malaysians opt for natural supplements and our most accessible healthcare professionals (pharmacists) should be able to adequately assess them on this," she said.
The spokesperson added that Blackmores Institute and the Malaysian Pharmaceutical Society have collaborated to provide pharmacists with a Complementary Medicine Education (CMEd) certification for their knowledge of vitamins, minerals, nutritional oils and herbal medicines.
"Consulting a CMEd accredited pharmacist will help consumers make informed choices about not only improving their health but also capitalising on supplements to alleviate any side effects faced, as opposed to causing adverse effects," said Koo Chan Yee, a CMEd-accredited pharmacist.
Source
Last edited: