Administrator
Staff member
Staff
Member
Joined

May 27, 2010
Messages

5,280
Points

83
Someone recently asked me what I thought about bodybuilding ever being in the Olympics. My opinion is that bodybuilding should be in the Olympics but it will probably never happen.
Why will bodybuilding never be an Olympic sport you ask?
Again, this is my own opinion. Bodybuilding is not really a team/athletic sport is one reason but the main reason I believe it will never happen is because of the massive amount of steroids and other bodybuilding chemicals involved! Another reason is due to the bodybuilding judging system being mainly personal preferences of the judges.
Wha do you think about it? Should bodybuilding be an Olympic sport? Will bodybuilding ever be an Olympic sport?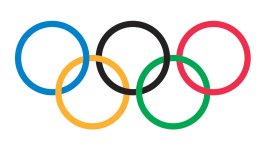 Last edited: