TalkAdmin
Administrator
Staff member
Staff
Member
Joined

May 27, 2010
Messages

5,444
Points

113
50 year old bodybuilder, David Prescott was diagnosed with liver cancer 4 years ago. He had tumors in his liver and intestines! He was in the hospital and lost 27 lbs and half his liver was removed! he also had 57 staples holding his body together. He said bodybuilding is what gave him the strength to fight through! in addition to the cancer he also had a heart attack!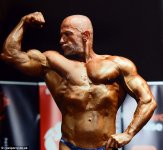 David Prescott:
Bodybuilding always gets a pretty raw deal and a lot of negative things follow the sport around.

For me, it has given me the fight, discipline, determination and the character to come out of that four year spell of major health issues wanting to be fit and healthy again.

Never be surprised with how much your body can soak up, and with a strong frame of mind what it can physically and mentally overcome.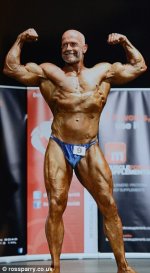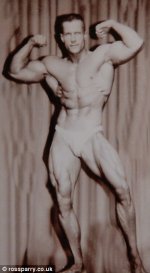 People say if their story could inspire one person they would be happy. I couldn't think of anybody better to inspire than my own son.