MuscleMecca Crew
VIP
Author
Joined

May 11, 2012
Messages

2,939
Points

48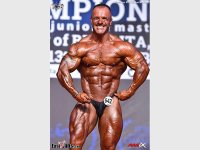 Carlos Nunes, a 44 year old bodybuilder brom South Africa recently placed 4th at the 2017 IFBB World Championships in Bistrita, Romania.
In my category there were athletes from Poland, Ukraine, Estonia, Slovakia, Portugal, Syria, Romania, Bahrain, Brazil, Turkey and France.
It was an extremely difficult line-up as all these men brought their best to stage. I have worked all my life to be able to finish in the finals and make the top six at the world championships. I am very proud to have placed fourth in the world against these elite athletes," said Nunes.
Carlos Nunes originally got into bodybuilding to improve his rugby playing! Guess what, no more rugby and all bodybuilding now! He has won 8 bodybuilding titles in South Africa!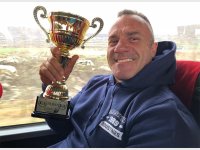 Carlos Nunes:
This sport takes up a lot of your time and energy – you have to be extremely dedicated and disciplined to be able to make it anywhere.


The other thing is that despite what people think, this isn't really a lone, selfish sport as many believe. I am blessed to have my wife, Bronwen, helping and supporting me, cooking my meals etc.