TalkAdmin/MuscleMecca
Staff member
Staff
Member
Joined

May 27, 2010
Messages

5,035
Points

48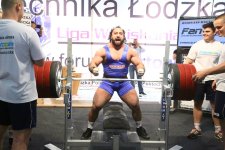 Thanks to musclemecca member UnderBody and Manuela(Zahir khudayarov's manager) we have an exclusive interview with the amazing powerlifter Zahir khudayarov, The Killer of Giants!
Zahir khudayarov was born on JUly 18, 1983 and is from Azerbaijan. He started going to the gym at 14 years old! Here is UnderBody's interview with Zahir khudayarov!
Musclemecca -
Hi Zahir khudayarov, welcome to the Musclemecca Bodybuilding Forums! First of all thank you very much for accepting this interview! it's a pleasure to have you here!
Zahir
- Thank you very much for the invitation. I really appreciate it and thank you
Musclemecca
- Zahir khudayarov, can you make a short presentation to those few guys on the forum who don't know you yet?
Zahir -
I was born on July 18, 1983 in Azerbaijan. I did my schooling and studies in Russia, my first written language was Russian, and I speak Azerbaijan, Turkish, Russian, and English.Now I live you in Finland and go in for professional sports
Musclemecca
- How did you approach the world of power lifting?
Zahir -
I first started going to the gym at the age of 14 and now I'm 178 cm tall and 125 kg (5'10" and 275lbs). I'm became one of the world's best powerlifters after breaking Dan Greene's world record powerlifting total in the 110 kg weight class in 2013. He won overall at the 2010 and 2011 Worldlifting and 2010 Eurolifting. He broke the world record in raw deadlift at the All-time European in 2011 and the record in squat at the All-time World in 2013. Powerlifing since before 2003 and became Azerbaijan champion many times then until 2013. Now I live in Finland and my wife Anna is also a professional powerlifter. We run personal training business for powerlifting there in our gym.
Musclemecca
- How long have you been training?
Zahir -
I started training 1997 op 1998 - already training 23 years
Musclemecca
- Which is the champion you inspire?
Zahir -
Everyone has their own motivation. My motivation was my hard life and therefore I progressed.
Musclemecca
- How much load do you use in the SQUAT? in the floor stand and on the bench?
Zahir -
Everyone knows I'm coming for all time official 505 kg raw squat in competition. I squat it in the gym already and it is mine. Quality .... Squat: 485 kg Bench Press: 280 kg Deadlift: 390 KG.
Musclemecca
- What are your goals in competition? Once the COVID emergency is over, which competitions do you want to participate in?
Zahir -
I resumed my training pending to know the dates useful for the world championship, due to the covid-19 emergency all the federations have suspended competitions. Currently only 100% RawItalia has scheduled a streaming competition circuit. I was invited as a guest and it was nice to see a lot of enthusiasm in young athletes and to be able to spend hours on the race platform even if virtual. A way to resume original
Musclemecca
- What do you like about powerlifting?
Zahir -
I feel fear, feel like I am furious, and feel like I'm troubling metal like a barbell.
Musclemecca
- What is the message you want to give to all the users of the musclemecca.com forum?
Zahir -
Go in for sports and were in a good spirit and take care of yourself this life is one live and do it now then you will not regret !
Musclemecca
- Once the COVID emergency is over, will you go back to Italy for seminars?
Zahir -
Yes, there will be seminars, I'll be inapplicable, I will go and conduct seminars ]
Musclemecca
- If any member of the MuscleMecca.com forum wants to get in touch with you in some way, how can he do it? Do you have a facebook page or an instagram contact?
Zahir -
I will give you my email address who wants to can contact myself
zahirkudayarov07@gmail.com
http://zahirkhudayarov.it/
I hope everyone enjoyed that interview with Zahir khudayarov! Please be sure to visit his site. Thank you so much Zahis, Manuela and UnderBody!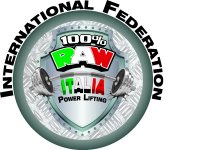 And visit musclemecca member UnderBody's site too! Thank you for doing the interview! Soon UnderBody will be posting the Italian version of this interview and Joe Pietaro from MusclsSportMag will be doing a live interview on Instagram!

Subscribe to this thread for more pictures and updates on Zahir khudayarov!