Joined

Apr 10, 2014
Messages

4,033
Points

63
Is this the same Herbalife that has been around in the USA for like ever? IT sort of rings a bell for me because many years ago I remember some guy trying to sell it to me and he was big and fat! I asked him if it was so great than why was he so fat? He did not like that very much! Not sure if this is the same company!
FDA raids Herbalife Health Supplement, seizes stock worth Rs 16.83 lakh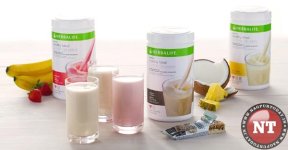 Nagpur: Keeping mushrooming of nutritional supplement retailers and their dubious activities of dangling weight loss promise in mind, the Food and Drugs Administration (FDA) raided godown of Gajanan Nagar-based Herbalife International Private Limited and took samples of three health supplements. The FDA has also seized a stock of health supplements worth Rs 16.83 lakh. Overdose of nutraceuticals
The raid action was initiated by Assistant Commissioner Milind Deshpande. The squad members included Food Safety Officers Abhay Deshpande, Pravin Umap, Seema Surkar, and Kiran Gedam.
The FDA has warned of initiating severe action against the erring food supplement retailers in the coming days also. Like drugs, dietary supplements have risks and side effects. But sellers aren't required to do research studies in people to prove that a dietary supplement is safe. And unlike drugs, dietary supplements are mostly self-prescribed with no input from informed medical sources like doctors, nurses, or pharmacists. Supplement makers are required to report serious harmful effects to the FDA.
News Source:
http://www.nagpurtoday.in/fda-raids...ent-seizes-stock-worth-rs-16-83-lakh/06221452