Bodybuilderdk
Well-known member
Member
Joined

Feb 15, 2007
Messages

304
Points

18
This is Jason Zuback, he was a powerlifter for sometime, hes a pharamcist, and also a long drive champion for many years, can drive 460+ yards. Hes got a sick physique, and hes apparently natural.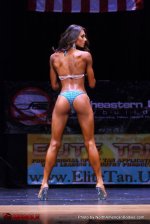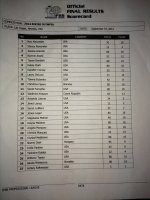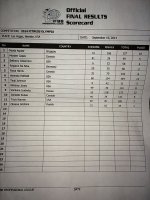 Here he talks about his training etc..
Although most of his competitors tower over him, 5-foot-10, 225-pound Jason Zuback has set the bar as high in long-driving competitions as Tiger Woods has on the Tour. It's not that the 30-year-old Zuback, who goes for a record fifth consecutive World Long Drive Championship Oct. 18-21 in Mesquite, Nev., is more powerful than his opponents. Last month, for example, Mike Moulton, of San Bernardino, Calif., hit three drives between 445 and 449 yards at a long-drive event in Fresno, while Zuback's career-best is 412 yards. His secret is a swing built for accuracy and consistency, and a knack for producing his best shots when the pressure is the greatest.
Sound familiar? "It's great to be compared to Tiger," says Zuback, whose ball speed has been measured at 210.4 mph on a launch monitor, while Woods clocks in at 184 mph. "I love everything about the guy, except when they say he's the longest driver in golf. He's not; I am."
Zuback, who lives in Calgary, is a former powerlifter. Despite neck and shoulder injuries, he can still bench-press 405 pounds. He pumps iron two hours a day, five days a week. His training regimen also includes five-hour sessions on the practice tee, where he launches high, left-to-right vapor trails with a driver that has 5 1/2 degrees of loft and a 47 1/2-inch graphite shaft with quintuple-extra-stiff flex.
Zuback looks more like a football player than a golfer, which is the trend among long drivers. "It's starting to look like the WWF out here," says Brian Pavlet, the '93 national champ who came in second to Zuback last year and holds the record drive in the World Championship, a poke of 435 yards. "We've got a new breed of guys who go straight from the practice range to the gym."
Moulton sees an added benefit from his workout regimen. "Jason is a physical specimen, but his big advantage is the way he can get in the zone under pressure," says Moulton. "That's how Tiger is, and it's no accident that both Jason and Tiger outwork everyone. That's where they get that extra mental toughness."
Long drivers, like Tour players, are not tested for drugs, and no performance-enhancing substances are banned. Pavlet, for one, thinks it's time to take some precautions. "I'm not accusing anyone, but as big and thick as some of these guys are, you have to wonder if there's been some use of steroids or human growth hormone," says the 32-year-old Pavlet, who at 6' 4" and 215 is on the lean side for a long driver.
Moulton and Zuback admit they have used creatine and other protein supplements but not performance-enhancing drugs. "I'd be fine with a banned substance list, but I don't think it's really needed in golf," says Zuback. "There are a lot more factors at work than raw strength, and getting a 60-inch chest and benching 550 pounds would actually slow down your swing."
Photos:
http://golfzilla.ca/innerContent.aspx?id=266