Joined

Apr 10, 2014
Messages

4,084
Points

63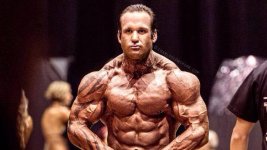 Gold Coast bodybuilder Luke McNally's $18 million fall from grace
Alexandria Utting, Gold Coast Bulletin
June 29, 2017 10:00am
TWO years ago, Gold Coast bodybuilder Luke McNally was living the high life.
His Mass Nutrition supplement company was worth $18 million and he had a body many would envy.
Fast forward to today, the former supplement-store retail king now shares a house with his mom and dad in Melbourne and had to apply for Legal Aid to get a lawyer to represent him in court.
Yesterday, the 32-year-old pleaded guilty in the Southport Magistrates Court to several offenses after police raided the Burleigh Heads gym he was living at while on bail for drug charges in July 2016.
A loaded revolver was found under a desk in an office. Police also found 10 bullets in a boxing glove nearby a makeshift bed McNally was sleeping in on the floor of a boxing ring.
A small quantity of testosterone and amphetamines as well as syringes and used pipes were also found.
In September last year, McNally also was pinched carrying methamphetamines.
Even McNally's Gold Coast lawyer, Moloney MacCallum principal Campbell MacCallum, is grieved by the former supplement kingpin's spectacular "fall from grace".
"It is a shame to see someone with such talent, wealth, and success to be in the position where he now has a lot of regrets," he said yesterday.
"He's now working to get back to those heights."
In court, Mr MacCallum said McNally had 45 shops around the country and had interests in 15 of them at the height of his wealth.
The court heard Mass Nutrition turned over about $18 million a year in 2015 but after McNally's brushes with the law attracted media attention, it fell to $185,000 the next year.
About 12 months ago McNally signed over all rights to the business "due to bad publicity", the court heard.
He "received no profit from doing so," the court was told.
"He now does a bit of online coaching and personal training although it's not very successful at the moment," Mr MacCallum said.
McNally borrows money from his mother to pay child support and has been seeing a psychologist, the court heard. He will undertake a drug rehab course in coming months.
The court was told any allegations McNally was a member of an outlaw motorcycle gang were "unfounded" and a bottle of liquid seized from the gym, originally believed to be GHB, was found to be water.
McNally was also charged after he failed to tell police the passcode on his phone during the raid, saying he "forgot it".
The court heard he was afraid they would see explicit photographs of his partner if they were given access.
He was yesterday sentenced to six months in jail for possession of the weapon and one month for possessing the bullets. The sentences were suspended for 18 months. He was given a $500 good behaviour bond for the drug charges.
McNally was also slapped with a $1000 fine for not letting police access his phone.
The court earlier heard he would borrow money from family members to pay any fines imposed.
He is expected to face trial in the Brisbane Supreme Court later this year over production of methamphetamines.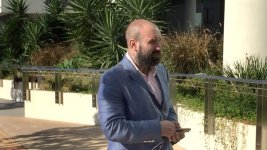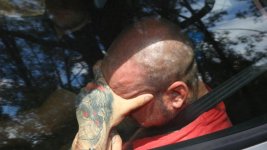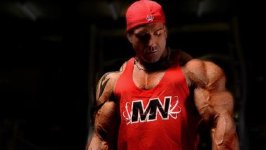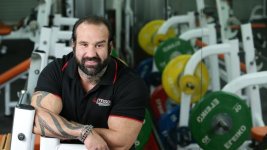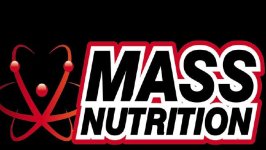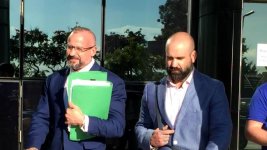 Source:
http://www.goldcoastbulletin.com.au...e/news-story/e0b31a1aac8e7ae01a6ce616c09826d4