Mr.Olympia 2008
Well-known member
Member
Joined

May 29, 2007
Messages

271
Points

16
FLEXONLINE.COM said:

I just love when the Pro season starts, Venice starts crawling with FBB Pros and brings the city of Bodybuilding back to its old glory days. It's AWESOME!
It the past 2 days we have been treated with the nicest possible weather and Gold's Venice is seeing Pros from all around the globe. Bob Cicherillo has been shooting the new "Road to the Ironman" Series that can been seen on Bodybuilding.com right now.

Here's a few of the guys we've seen so far.
Mel is training at Gold's for the upcoming Arnold, he's looking big.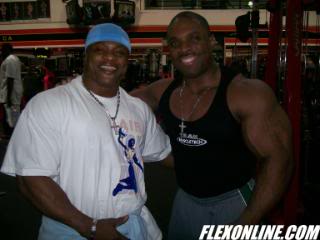 We then took a walk to Firehouse and ran into the Real Deal finishing his lunch.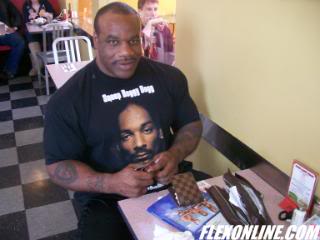 Mel and Branch chatting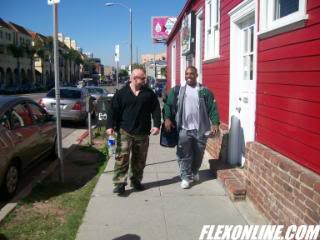 CC and sil chilling at the store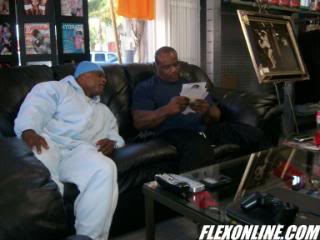 This morning we ran into Omar Deckard at Gold's, he's also doing the Ironman and looks real lean.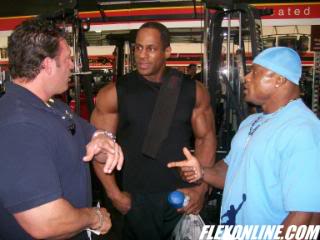 Big Armin is chlling in the couches with Sil and Armin's buddy.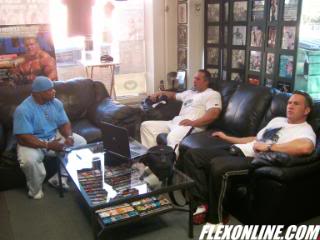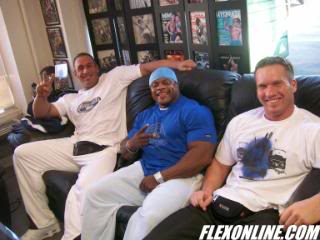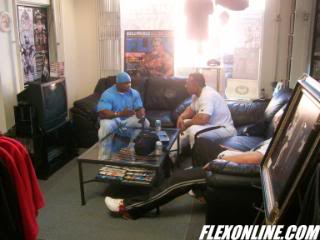 Big Will came in also and said hello, he's also gearing up for the Ironman and looks real big too,
One last pic as Sil ran into John Cena at Gold's today. John signaled him over and invited him to go see John at the Staples Center on the 16th, Sil said, if I wasn't competing, I'd go John, LOL. Raincheck. I guess you have a new fan Sil.