Joined

Oct 25, 2007
Messages

6,577
Points

48
President Obama Escalates War on Steroids
Targets Asia Pharma Owner with Kingpin Act
UPDATE 2013-June-4, GMT 9

Malaysia's Federal Narcotic Crime Investigation Department (NCID)
has an investigation into Karner and Asia Pharma.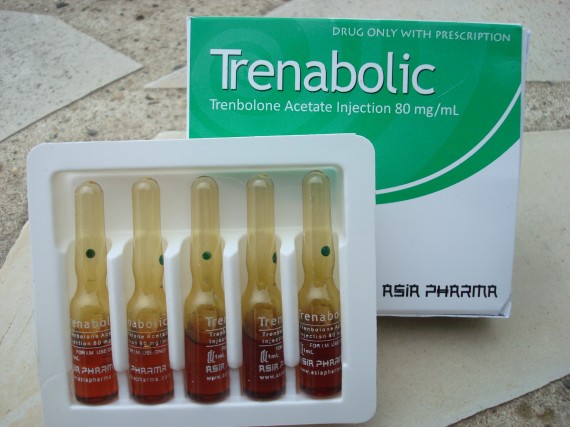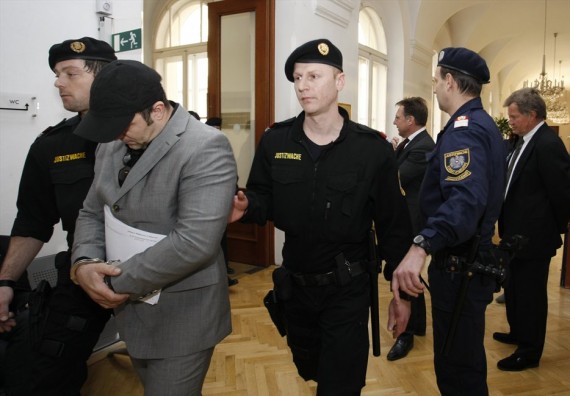 President Barack Obama has escalated the United States' international war on by designating steroid dealer Mihael Karner
as a "Significant Foreign Narcotics Trafficker" or "kingpin" under the Foreign Narcotics Kingpin Designation Act.
Karner (aka Jozef Topolovec) is a Slovenian national who has long been rumored to be the owner behind the steroid laboratory
known as Asia Pharma. The Wall Street Journal[/URL] has finally confirmed this to be true.
The Kingpin designation places Karner (and steroid distribution) on a government black list alongside individuals
and violent drug cartels involved in the distribution
of heroin, cocaine, methamphetamine, arms trafficking, murder, money laundering, extortion and kidnapping.
Karner was one of six individuals/entities recently designated by President Obama under the Kingpin Act in a May 31, 2013 letter to Congress. The list also included:
Haji Kotwal Noorzai – the owner of a heroin processing operation and trafficking network based in Afghanistan. Noorzai is an Afghan national living in Pakistan who has ties to the Taliban.
Luis Fernando Sanchez Arellano – the leader of a Mexican-based drug cartel based in Tijuana that was once considered "one of the biggest and most violent criminal groups in Mexico."
Los Caballeros Templarios – a Mexican-based drug cartel aligned with the Sinaloa Cartel that controls one of the largest methamphetamine trafficking corridors in North America;
Los Cachiros – a Honduran-based cocaine cartel that coordinates drug transit through the Central American country for Colombian and Mexican cartels.
Los Urabenos – a Columbian-based cocaine cartel known as "bandas criminales" that is also involved in arms-for-drugs trafficking, money laundering, extortion and drug debt collection.
Asia Pharma is a Malaysia-based umbrella company accused of distributing
Asia Pharma brand anabolic steroids and other bodybuilding drugs through various websites.
Karner had been under federal investigation since early 2005.
Karner, his wife Alenka and his brother Matthew were indicted in the United States District Court in Massachusetts in March 2010
on three counts of money laundering, conspiracy, steroid importation and steroid distribution.
Karner, with the help of family members, was accused of distributing hundreds of thousands of dosages of anabolic steroids
between 2000 and 2008. Karner's international steroid trafficking organization allegedly distributed as much as €38 million in steroids and laundered
proceeds through various shell companies such as Northstar Trading Corporation, Ammersham Commercial Ventures Seychelles and Kalliope Limited.
Karner and his wife were arrested on December 27, 2011
after the Austrian "Einsatzkommando COBRA" raided their €5 million home in Klagenfurt.
The couple was temporarily taken into custody pending extradition to the United States.
Karner was released and able to return to Slovenia after posting €1 million bail according to the Slovenian news website Siol.net.
The Slovenian news website's description of Karner's return to Slovenia neglected to mention that the Karners illegally fled prosecution in Austria.
The Austrian police and the U.S. Department of Justice subsequently issued arrest warrants and declared them international fugitives.
Slovenia does not have an extradition policy with the United States.
Consequently, Karner remains free in Slovenia where he presumably
continues to operate Asia Pharma and various other websites that distribute anabolic steroids.
Even though Karner may currently
be outside the reach of the long arm of U.S. law enforcement, he faces considerable problems in Slovenia.
The Slovenian Tax Administration has opened an investigation
into allegations of tax evasion after it was determined that the
Karners failed to report income between February 2002 until the end of December 2008.
UPDATE 2013-June-4, GMT 9

Malaysia's Federal Narcotic Crime Investigation Department (NCID)
has launched an investigation into Karner and Asia Pharma.
Last edited by a moderator: