TalkAdmin
Administrator
Staff member
Staff
Member
Joined

May 27, 2010
Messages

5,408
Points

113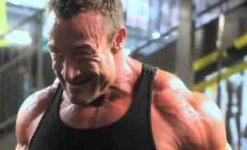 Bert Walden, a 44 year old bodybuilder from North Carolina died in his sleep on August 1, 2015. The cause of his death was most likely severe sleep apnea.
Bert started 2 gyms and also was co-owner of the website Underground Supps with his brother, Brent Walden. He was well known in North Carolina and elsewhere for winning the North Carolina Super Heavy Weight body building title from 2011 to 2013.
Brent Warden spoke of his brother's death:
"It wasn't so bad being in his shadow," Brent Walden said after losing his brother Bert. "I understand that when I die, people will probably say, 'Who the heck was that guy?'
"For me, he always will be my great big brother."
It is very sad guys reading writing this so many times. So many bodybuilders die so young of one thing or another. Please guys take care of your health!
Here is Bert Walden with his son Bailey who is now 14.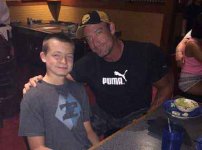 Copyright 2015©Musclemecca.com