Essensen
Mecca V.I.P.
VIP
Joined

Sep 8, 2007
Messages

624
Points

16
Hey MM

Another dane is hereby starting a log on mm
I have been a member for at while now (just haven't been posting much) and think MM is an awesome forum and want to contribute to the site.
I'm starting this log for a number of reasons - first of all: I'm getting kinda bored of my other logs on danish forums; the activity can be pretty low at times and it seems like u guys are good at keeping activity high in the logs. Secondly; I miss the american culture. I lived in the states for 6 months and loved it - and wouldn't mind at all going back and stay for a longer time. This is a way of getting in touch with that culture again and the language
So I'm hoping this is a right thing to do and I myself will try to do my best to become more active on the board and post some interesting stuff in my log.
About me:
I live in Denmark (Copenhagen - same place as Tunen and Nissen).
Ocupation: Student (studying danish)
Age: 22 years old
Height: 173 cm (5' 8.1")
Weight: Currently about 65,5kg (144,1 lbs).
Yeah - I know, I weigh as much as a bird :greddy: I've been at 84 kg (184,8 lbs) and had a considerable bigger amount of musclemass, but I looked like shit when I took of my shirt so I decided to do something about it and dieted for quite a while (I actually started cutting while staying in the US) and now I'm in a decent shape.
I've been cutting further down for the summer (prolly around 7-8% bodyfat right now), but right now i'm lookin' for putting on some mass. My current routine is "The Waterbury High Frequency System " - so at the moment i'm hitting the gym 4 days a week and two of those days I'm training AM and PM-sessions. I make sure to get a lot of food and hopefully I will see some results. This will change in about 3 weeks when I go back to school - the only reason I'm able to do this is because of my summer vacation. I'll probably go back to some good old fullbody 3 times a week when school starts.
Some pictures of how my form currently look like(with pump and stuff - not the back pic though). Lightning aren't to bad either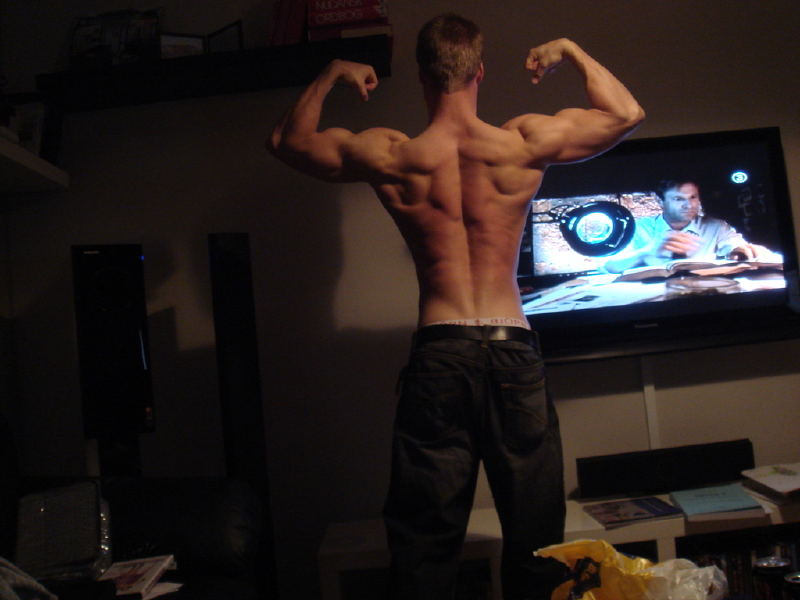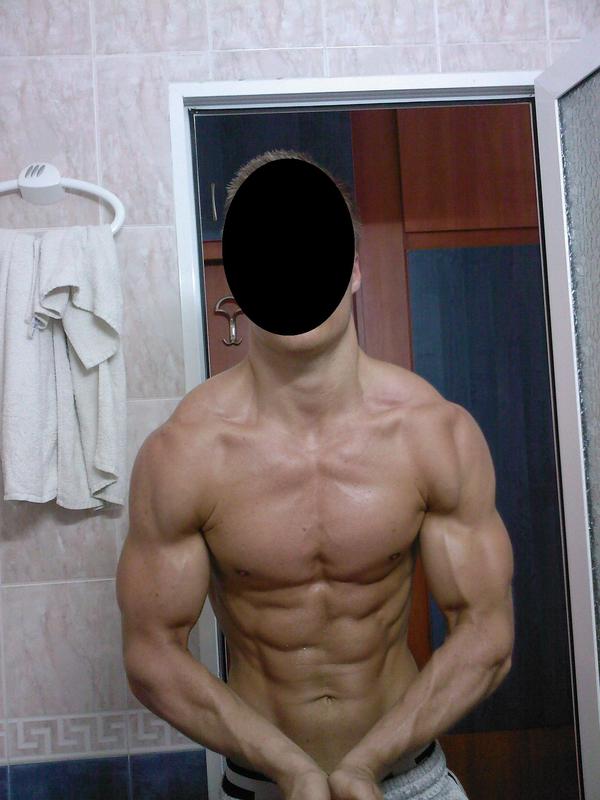 Last edited by a moderator: