Joined

Apr 10, 2014
Messages

4,084
Points

63
By Eddie Cruz
Elias Trevino plead guilty before a Federal Judge Monday morning.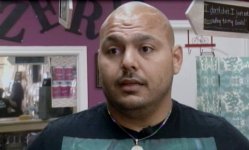 A product called "AMP'D UP" was sold at a store that was managed by Elias Trevino.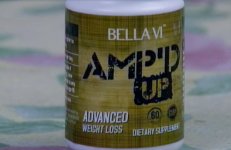 CORPUS CHRISTI -
A 33-year-old man has pleaded guilty to selling dietary substance knowing it contained misbranded or unapproved foreign drugs.
The U.S. Attorney's office says Elias Trevino Jr., one of the owners of X2Zero a business that sold "herbal weight loss supplements," plead guilty in federal court Monday.
Trevino admitted he knowingly possessed and sold diet drugs containing sibutramine.
According to the U.S. Attorney's office, In 1997, the (FDA) approved a prescription drug containing sibutramine under the trade name Meridia for the management of obesity. In October 2010, the FDA requested the Meridia marketer to withdraw the drug from the United States market due to the health risks associated with sibutramine, including an increased risk of heart attack, stroke, and death.
On Dec. 21, 2010, at the request of the manufacturer, the FDA withdrew its approval of Meridia. Since that time, no drug containing sibutramine has been approved for human use in the United States according to legal experts.
Officials say Trevino confessed that he imported the drugs from China and sold them through both the X2Zero store in Corpus Christi and on the Internet in violation of the federal Food, Drug and Cosmetic Act.
A KRIS 6 NEWS investigation brought it to the attention of local pharmacists and weight-loss experts the pills were being sold at Trevino's businesses. They said the pills are dangerous for everyone and it increases blood pressure.
Trevino's sentence date is scheduled for August 14, 2017.
The U.S. Attorney's office says he faces up to five years in federal prison and a possible $250,000 fine. He could also get an addition fine of $100,000 for violating the Food, Dru, and Cosmetic Act.