MuscleMecca Crew
VIP
Author
Joined

May 11, 2012
Messages

2,936
Points

48
I know that musclemecca bodybuilding forums is just that, a bodybuilding forum but you can also find all sorts of other things related to bodybuilding like health and nutrition for example.
Here are a few simple Ideas That Can Lead To Big Weight Loss
Not being motivated can really put a damper on weight loss. That spark isn't there, or maybe you don't even know how to begin. These fitness ideas will point you in the direction of a workout that is fun for you.
Listen to your favorite tunes while you work out. Nothing is more natural than moving to music. It is one of the best motivators. Most people love dancing, and if you exercise with the music turned on it can feel just like that. Music can enhance your workout and keep your mind off what you are doing. Working out to music can keep you active for a little longer.
If there is someone else in your social circle who is trying to lose weight, form a weight loss team, and tackle the problem together. You can make tracking your progress more exciting and have a bonus of someone to work out with, which will keep you motivated. It can also make it seem like you are doing less when you talk about things. When you do this, you will actually forget that you are working out and have fun, allowing you to stick with your plan.
If you buy a video game system that you can play games on that involve working out at the same time, it will help you enjoy your exercise routine. There are several video games that are great for exercise. The best aspect of having fun while you work-out is that your mind will be busy having fun, and will not notice the work you are putting in.
You should buy exercise clothes that make you feel athletic. Being suited up commits you to do the exercise. Although workout clothing can be pricey, there are many stylish designs available that will help make your workout easier.
Keep your exercise routine interesting by avoiding repetition. Make sure you spice it up! Boredom is the biggest enemy of a productive workout. Without the proper motivation, you could stop exercising altogether, which is a huge risk. Always remember that variety is the spice of life, so change up your exercise routine every now and then. Variety is important to keep yourself interested in workouts. Once you stop your exercise routine, it is extremely difficult to regain your motivation to start again and any benefits you have achieved may soon be lost.
A great idea is to reward yourself for reaching your goals. When you have finally hit your goal, reward yourself, and take it further. Treat yourself to a new outfit after reaching your goals. You could even reward yourself with a small portion of something you really love to eat, a tiny and tasty treat.
Working out doesn't have to be a chore. In fact, exercising can eventually become an activity you look forward to every single day. The guideline provided below will help you establish a plan that you find fun and interesting but that will also get to healthy.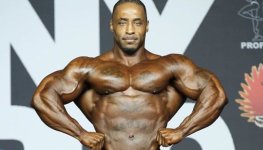 Last edited: