MuscleMecca Crew
VIP
Author
Joined

May 11, 2012
Messages

2,970
Points

48
We are happy to announce the 2017 Fitcon St. George where Jay Cutler will be the guest!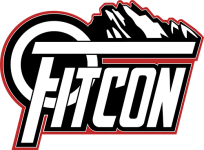 August 5, 2017
Dixie Center
St. George, UT
fitconutah.com
About FitCon St. George
Utah's Premiere Fitness Expo is coming to the Dixie Center!
Thousands of Attendees – Elite Competitions – 150+ Companies
FRI – 2pm – 10pm
SAT – 10am – 6pm
FitCon is proud to announce that we will have our event in St. George, Utah at the Dixie Center, August 4-5, 2017. FitCon is the premier sports and fitness event in the state of Utah. We are dedicated to bringing fierce competitions, life changing seminars, and incredible celebrity guests to your back door. If you are able to leave FitCon a better person with a greater desire to be the best you…we have succeeded. FitCon St. George is packed with:
Cutting edge seminars
Exciting live fitness classes
Fun Ninja Warrior course
Thrilling competitions
Numerous exhibitor booths
FitCon St. George is composed of 2 days packed full of action: A Day of Education and A Day of Fitness. Both days will provide the people of St. George, and surrounding areas, with every opportunity to LEARN and to PARTICIPATE in many different types of training. FitCon also provides high energy competitions that attendees are able to view throughout this fitness event.
Whether you are a workout fanatic or just beginning your fitness journey, FitCon St. George has everything you need to achieve your goals. Take advantage of this amazing opportunity and gather all the tools needed to become the best version of yourself. We are proud to host this incredible fitness event in St. George – where outdoors enthusiasts and fitness gurus meet! We can't wait to see you in St. George.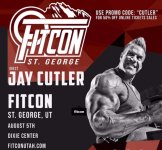 Be sure to tell them you saw this event at musclemecca.com first!