MuscleMecca Crew
VIP
Author
Joined

May 11, 2012
Messages

2,967
Points

48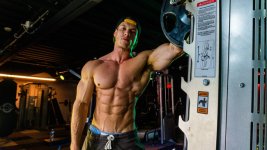 Fitness Model and Men's Physique Competitor Wins National Championship
Carlos 'Caike' DeOliveira Wins National Champion, and Becomes an IFBB Pro Athlete.
NEWS PROVIDED BY
Carlos 'Caike' DeOliveira
LAS VEGAS, July 30, 2018 /PRNewswire/ -- Carlos 'Caike' DeOliveira, recently signed by Mon Ethos Pro Agency as a fitness model and athlete, becomes an IFBB Pro Athlete Saturday after winning the USA Nationals Physique Bodybuilding competition in Las Vegas, NV.
The contest is held in Las Vegas each summer and is one of the biggest national bodybuilding events in the United States. Criteria to win is by subjective judging based on a system of points. The competitor with the lowest points wins.
"Carlos is blessed with incredible genetics, but it is his work ethic and his commitment to continuous improvement that allowed him to transform those genetics into one great package," says Carlos' coach, Omar Ventura.
Carlos "Caike" DeOliveria, member of Team Ventura, entered as a Men's Physique competitor from Boston, Massachusetts. Carlos is also a 4-time NPC Overall Champion and winner of the 2017 Connecticut GrandPrix Overall Title in Men's Physique and overall winner at the 2015-2016 Jay Cutler Classic.
Carlos DeOliveira is a rising star in the Men's Physique community. "We are excited for his win today and are looking forward to a profitable relationship with Caike as he pursues his career through fitness modeling and bodybuilding," says David Whitaker, President of Mon Ethos Pro.
"Someone wins this show by extreme amounts of discipline, focus; the will to push the body to limits that almost no one else can," says Brian Klick, bodybuilding coach and Mon Ethos Pro's recruiter.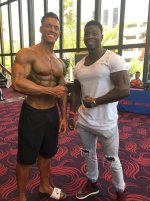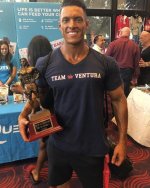 Bodybuilding News Source:
https://www.prnewswire.com/news-rel...tor-wins-national-championship-300688631.html