Diet cat says no spoon 4u
VIP
Joined

Sep 27, 2006
Messages

2,235
Points

36
Well, I finally decided to post some. The quality is bad, but that's alright because my body quality isn't the greatest either :49: Once I get my bodyfat% down to where I want it hopefully I can get my hands on a better camera.
So here we go. First one is a pic of me somewhere into my 'bulk' (read "I'm going to eat as much of whatever I want and call it a bulk so I don't feel so guilty). That was back in late November. The following ones are me this morning. I've lost about 25lbs between then and now. I suck at posing, but whatever. Note my awesome facial expressions :hsughr: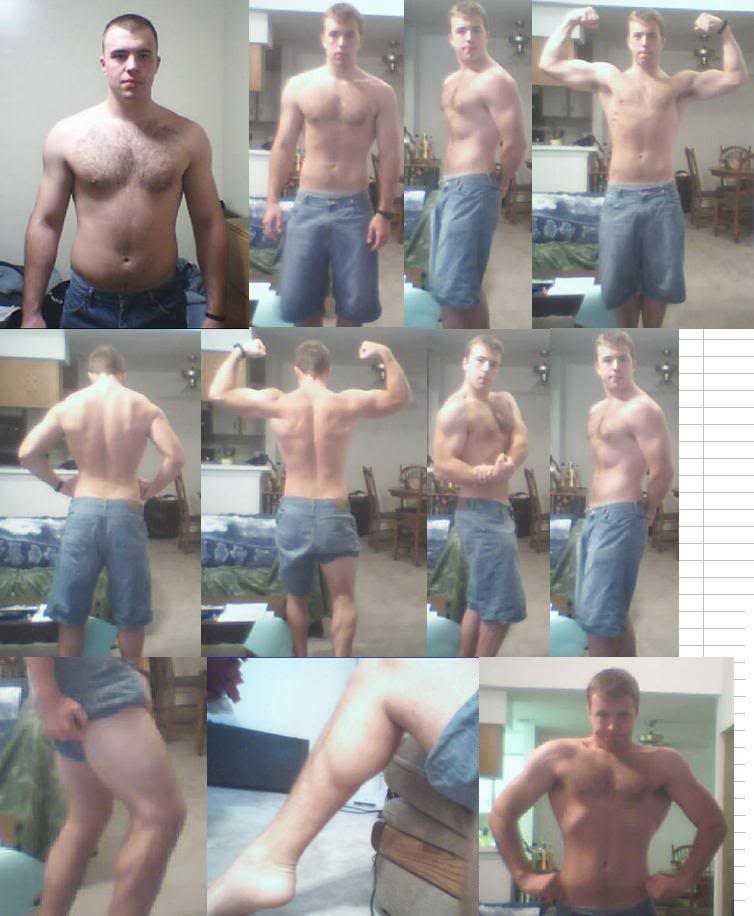 And that's me. Right now I'm concerned with losing weight more than anything. I want to see some abs this summer, and then I'll probably start bulking again. But I don't want my bulk to take me much past the point I'm at right now; I let myself get really sloppy this winter.