MuscleMecca Crew
MuscleMecca Crew
VIP
Author
Joined

May 11, 2012
Messages

3,092
Points

63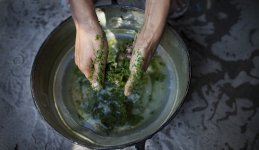 Christopher Miller Sets Legal Precedent In Tennessee
Kratom
Case
By Philip Fairbanks
An exciting precedent was set regarding kratom's legality in Tennessee this week. The presiding district attorney in Nashville retired the case entirely. Earlier this month, I contacted Nashville's Metro PD regarding the article I had written about Christopher Miller's arrest. I wanted to make sure that they not only knew that the information they were quoting (that kratom was a synthetic, that it was an opiate and the list of supposed side effects) was not only factually incorrect but that it was also based on information from Narconon. Unlike Narcotics Anonymous (NA), a respected self-help group, Narconon is a Scientology-affiliated group that has been implicated in multiple wrongful death suits, as well as at least one case of kidnapping here in Tennessee. They responded that they had been made aware already and that they had updated their information to reflect that.
Nashville ABC news affiliate WKRN had also reported on a story referring to kratom as synthetic and an opiate, neither of which is true. In response, Elbert Tucker, news director at WKRN said the following via email.
"The Metro Nashville police department identified Kratom in this case as 'synthetic.' In our follow-up with them, they told us it is considered synthetic because, in state law, it is included with synthetics. The spokesperson told us that even though it is naturally occurring, it is considered synthetic by law.
"We will continue to take a closer look at this and ask more questions."
Hopefully, this and the previous coverage were at least partly responsible for the latest positive break in the Christopher Miller kratom case. Initially, Christopher had a court date for violation of probation on June 8. They considered his arrest a violation, and a violation of parole (VOP) would have resulted in Christopher being arrested without bail and held for the duration of his recent charge of kratom sale. The week before the arraignment of June 12, Miller saw the judge and district attorney, who decided to drop the VOP charges because he had been completely in compliance and passed all of the twice-monthly drug tests. In addition, Christopher was freed entirely from probation.
Christopher Miller Kratom Tennessee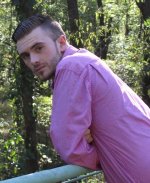 [Image Christopher Miller/Facebook]
When the date of the arraignment came, the district attorney threw the case out entirely due to the gray area in the legislative code that was pointed out in previous coverage here at the Inquisitr. Clean Kratom and Kratom-K were influential in supporting Chris and his crowdfunding efforts, as well as publicizing the case via social media.
As mentioned in earlier coverage at the Inquisitr, I had contacted Governor Bill Haslam to explain how there is currently no law on the books in the TCA referencing Mitragyna speciosa, or kratom, as it's commonly called by name. I wanted to know if this was a potential gray area that would allow kratom to be used and sold in Tennessee. I pointed out that the bill itself references "synthetics" in both title and language of the code and makes the "manufacture, sale, distribution and possession" of synthetic versions illegal while allowing a loophole for the unmentioned raw, leaf, or powder.
A drug from plant to a category 5 in Thailand.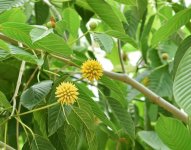 [Image by ninoninos/Shutterstock]
For now, this is still a tentative win for Tennesseans. Hopefully, soon, we may have a clarification on the law that might allow Tennesseans to be confident in obtaining and using kratom, a botanical from the coffee family that many researchers feel should be legal and accessible.
[Featured Image by Paula Bronstein/Getty Images]
Last edited: