Joined

Jun 27, 2006
Messages

13,955
Points

38
At the Europa Super Show, many of us expected to see Lee Priest at the Twinlab booth, for it was told that he would be taking the three hour drive from his home to the show in Arlington, Texas. Alas, we did not see him, and when asked why, we were told he was in the hospital. Initial reactions were from shock to disbelief, for Lee Priest has been one of the most interesting bodybuilding competitor in the sport lately. For Lee is one of the few IFBB bodybuilders to announce that he wants to compete in both the PDI's Night of the Champion event in two weeks, and at the Mr. Olympia, which he is qualified for.
Now prior to the Europa Super Show weekend, there were many rumors as to just whether or not Lee is actually compete in the PDI's NOC, which may cause him to be suspended and not allowed to compete in the Olympia. Now the whole issue may be mute, as this type of injury may prevent him in competing in either show.
According to Lee, he was in the hospital for a few days, and they had to cut into his Superman tattoo, and they packed it with guaze. He got on Monday afternoon, August 28th, and went home. Here are some pics, courtesy of Lee.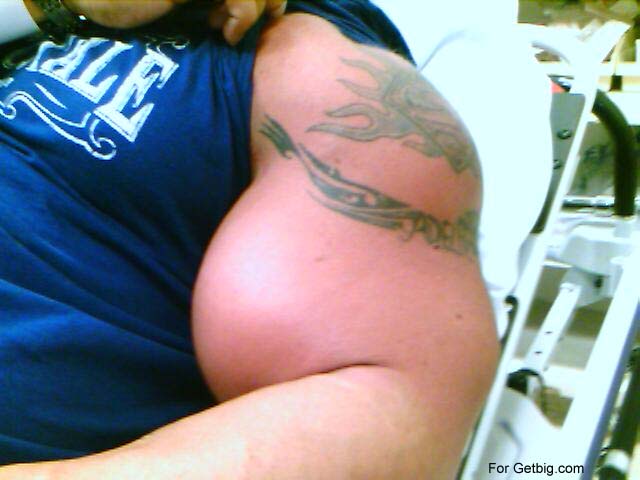 Lee's arm red and swollen before cutting open the shoulder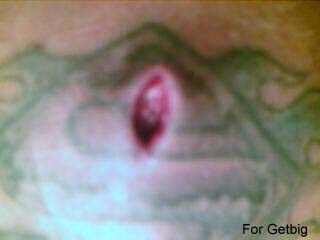 Lee has Cellitus, not a staph infection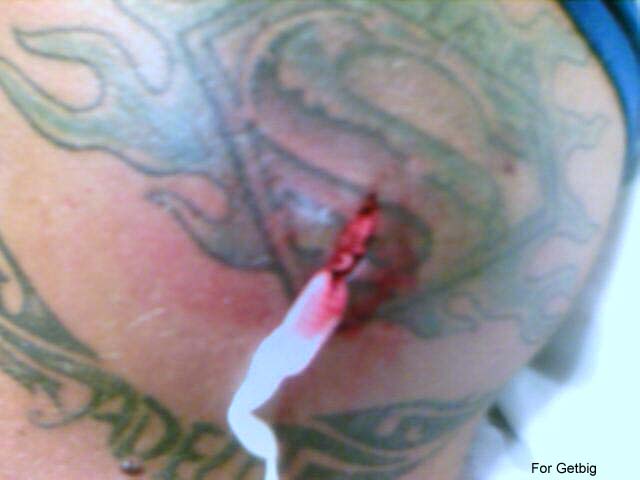 It didn't disperse in the arm so it caused an infection.
In spite of all this, Lee decided to go and do cardio, legs, and hamstrings on Tuesday. On Wednesday, Lee also was doing cardio, and not feeling great, and wound up back to the hospital Wednesday night. Lee says that packing the would is the worst part of it. And for all you Lee Priest fans, Lee has it filmed for his reality DVD, complete with the hospital visit, getting his iv's, packing the would, and more contest prep stuff.
So the question is will Lee compete? Lee really wants to - he is taking a few days off to bring the fever down, and then he will see how he looks. But in truth, we will know on September 16th, when we await the lineup of the PDI's Night of the Champion. Until then, no one knows...
As for the symptoms of the infection, according to a friend of Lee's, they are very much like the flu multiplied by 10, including high fever, hot and cold sweats, lack of energy etc. By the way, when they numbed the area, and took the scalple and sliced, no puss came out, just blood.
source