Joe Pietaro Contributer
VIP
Author
Joined

May 30, 2014
Messages

1,113
Points

48
Ten of the 13 winners of the Mr. Olympia contest were multi-champions and took home the first place designation on two or more occasions. The record is eight, of course, with Lee Haney (1984 through 1991) and Ronnie Coleman (1998 trough 2005) tied for that distinction and both did it consecutively.
But there were three men who won a Sandow and never were able to repeat, either the following year or thereafter. And of the three, only one is still active and may be able to leap out of this list.
CHRIS DICKERSON - 1982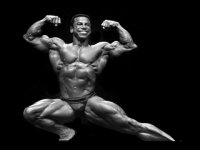 The sport was in a transitionary period in the early 1980s, as Arnold Schwarzenegger had announced his retirement for the second time after winning the O in 1980 and Franco Columbu followed him up – for the second time. When the Austrian Oak initially hung up the posing trunks in 1975, Columbu was the winner a year later.
So when the 1982 Olympia in England came around, Columbu did not defend his title and it was up for grabs. Enter Chris Dickerson, who was Schwarzenegger's runner-up in 1980 and Columbu's 12 months later. Always known as a great poser, the 43-year-old nailed it and took home the hardware.
SAMIR BANNOUT – 1983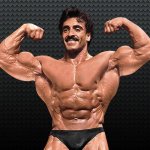 The Lion of Lebanon was able to hold off a line-up that included Mohamed Makkawy (second) and Haney (third) and earned his one and only Sandow in a show that Dickerson did not compete in. A year later, Haney went on his tear and would never lose another contest, while Bannout placed sixth.
DEXTER JACKSON – 2008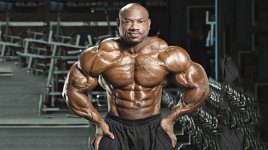 Jay Cutler was the heir apparent to Coleman and had a two-show streak going when The Blade came into Las Vegas on one hell of a hot streak. Jackson had competed in four shows in 2008 before the Olympia and blew away the competition in all, setting up a much-anticipated battle with the champ.
Cutler came in a little off and Jackson had it dialed in, disproving the critics who said that size always beats symmetry. Matching Dickerson's age as the oldest Sandow winner, Jackson was unable to follow it up and placed third to Cutler in 2009.