tkD
Administrator
Staff
VIP
Member
Joined

Mar 7, 2008
Messages

21,435
Points

113
Interview with Phil, from bb.com
Is The Gift Ready To Take The Olympia Crown?
[ Q ] You have mentioned in the past you have got what it takes to beat Dexter. Will 2009 be the year you apply that prediction?

Absolutely. I feel that each year I get closer and closer to beating him. With our first encounter in March 2007 (placing fifth at the Arnold Classic), and then last year's Olympia along with the Arnold Classic, I felt I was highly competitive.

I don't think anyone would have been upset if I were to have beaten him at last year's Arnold Classic for sure - if not the Olympia.

I think with the time off by not doing the Arnold, I do feel that I have been able to apply the off-season like I've always done which is to improve and therefore yield some good mass and also some good conditioning leading into the Olympia.
2008 Mr. O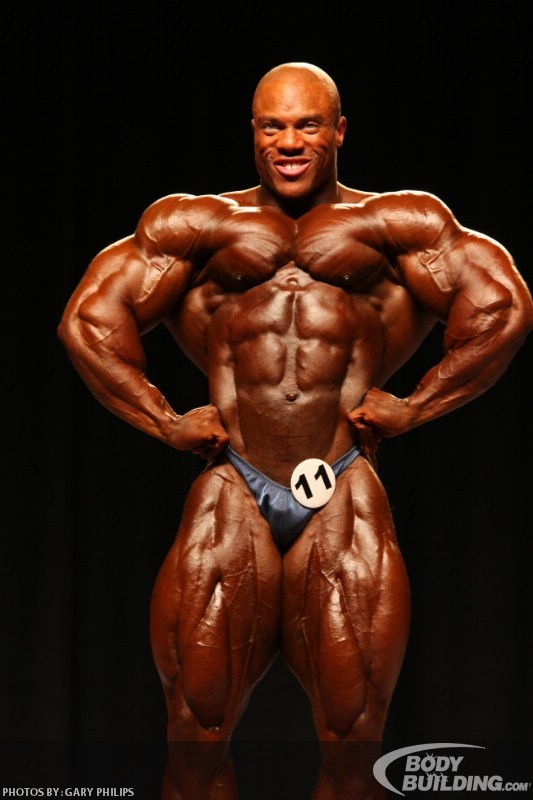 So I feel that if I can make the steady improvements that I have been known to do, I don't see why I shouldn't beat Dexter at this contest.
[ Q ] Many people have counted Jay out on winning this show. Have you counted him out as a threat?

No, I could never count him out. You have to think, last year he was Mr. Olympia leading into the contest. For me to count him out would be stupid.

I think he's very well capable of winning it. Only a Mr. Olympia could really answer that question because he knows what is capable of doing. He has to make sure he crosses all of his t's and dots all of his i's.

I truly feel that even with Dexter, being the new Mr. Olympia, that if Jay was to come in condition, like we've seen him in the past, it shouldn't be that hard for him to retain the title or to earn it back. The only problem is now that with Dexter being the champ, its kind of a tossup with the whole apples and oranges thing.

You have more of a freakish guy with Jay - a mass guy. He's kinda like the last one left. And now you've got Dexter who is more streamlined and is a lot smaller, but still an awesome bodybuilder.

I do think people have written Jay off, but that's only because we're all considered the flavor of the month. If I were to place out of the top five at the Olympia, I don't think that people would think I was a threat either.
2008 ASC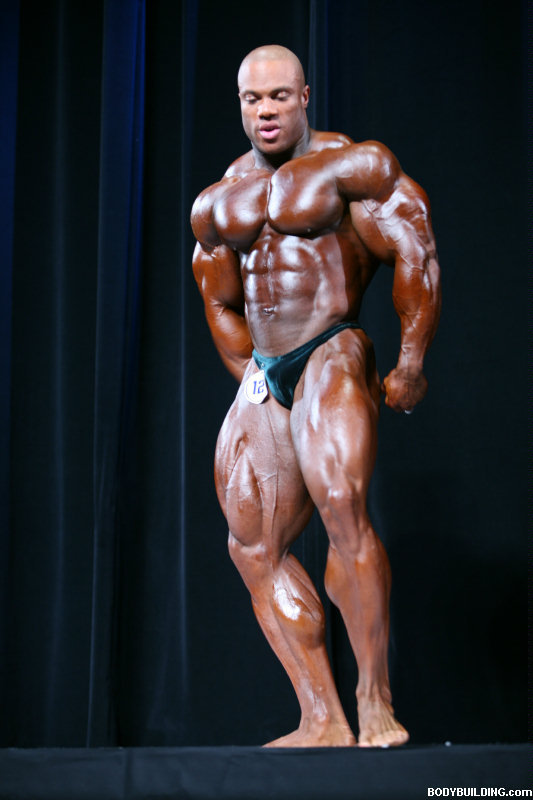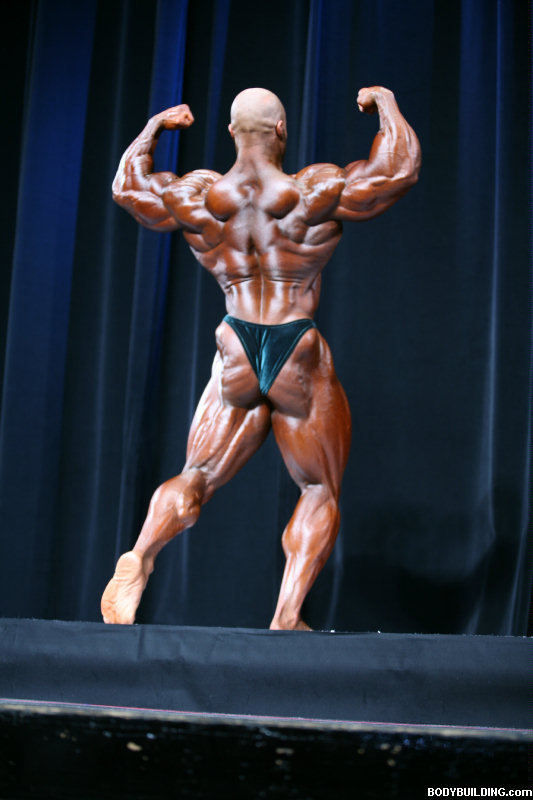 [ Q ] A number of people thought that you deserved to place ahead of Jay last year. What's your take on that?

I feel I should have placed ahead of Jay if I had a little more muscle maturity on me. I look at it that my very first Mr. Olympia was a special one. Knowing that, I could have done it the last two years and then walk in and placed third.

The fan response was that I could have won or taken second. That's awesome to know, but at the end of the day, it's the judges that control all those decisions.

I felt that they still got it right. I don't think I was that much better. I think in certain shots I was better than Jay. There were some shots that he was better than me as well.

To be honest, I was more excited than in being placed ahead of Dennis Wolf because he was being talked about so much in the magazines. I was more concerned with beating him because of my predictions (I usually hate to make predictions) but it actually came to fruition.

I felt that I could have placed higher - maybe - but you always think that after you've competed and you look at pictures, which is a fragment of what really happened, that's why this year's is going to be special because I do feel that if I am going to continually bring forth a new physique, the judges will see my improvements more than anyone else and I'll be rewarded for it - hopefully. If someone slips up, that just makes it easier for me.
[ Q ] Has your off-season nutrition/supplement strategy been any different this year to years past? If so, how?

My off season was a little more intense because, after the Olympia, I realized that the last thing I needed to do was to get extremely out of shape.

I had booked five appearances immediately after the Olympia to do guest posings, therefore I learned how to maintain that type of physique that I acquired for the '08 Olympia for a longer period of time with only doing little amounts of cardio.

I tried to apply that same strategy into my off season, which kept me fairly lean. Now I believe that I'm ahead of the game because of it. I didn't get too far away because of what I did a month after the Olympia. Really, the supplement strategy has been the same.
2008 Mr O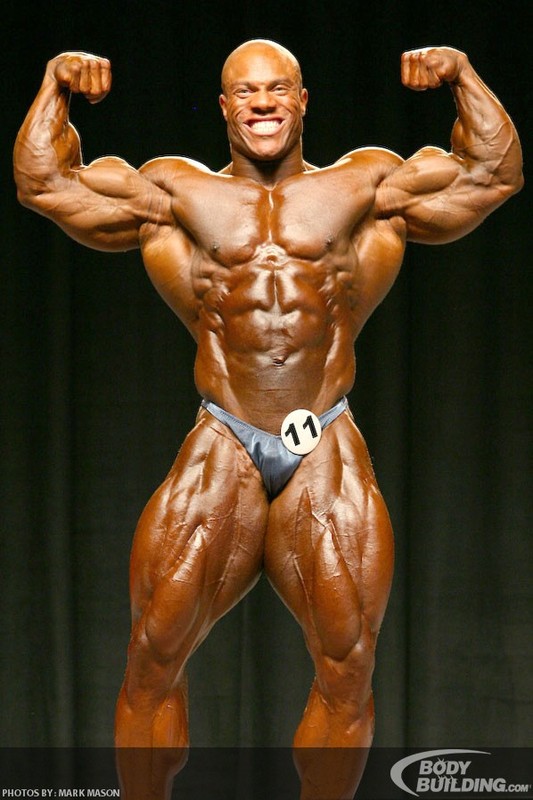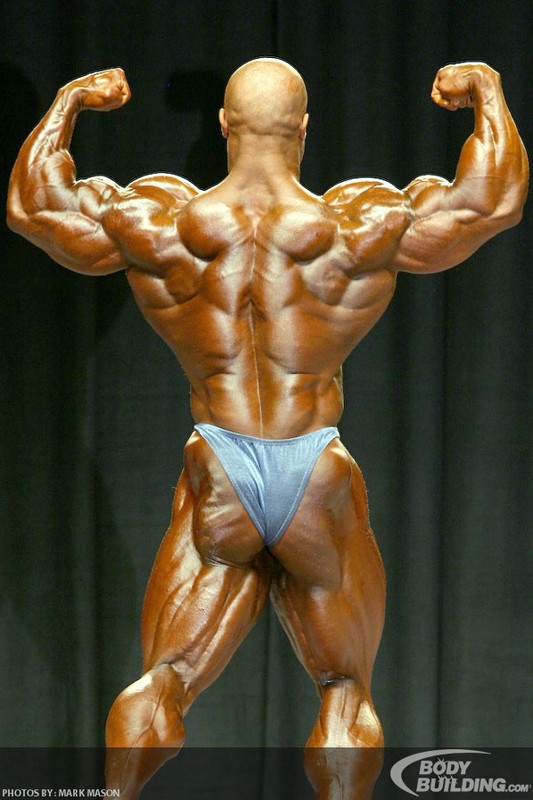 The food has been different because as you get bigger, I feel you need to eat more to maintain if not grow. I have done a lot less fish and a lot more chicken and red meat. I've done more higher carb meals than in the past.

Overall, I feel that the training was more intense. I changed my whole training philosophy as far as the rep ranges were concerned and because of that, I was able to stimulate some new muscle fibers that I actually hadn't worked on since I started bodybuilding in 2002.

Collectively, because of all the changes, it has produced a much more improved physique. So hopefully the plan is to carry that into the prep and just walk in there and kill it, kill the show.
[ Q ] Who do you see as your closest rival - Cutler, Wolf, Kai or Phil and why?

I'd say my closest rival probably would be Jay and Dexter because at first, I thought it would be Kai and Wolf, but I've beaten both of those guys in the same year - the same calendar year - one at the Arnold Classic and then the other at the Olympia. So, I wouldn't consider that a rivalry any more.

With the changes Kai has made with his physique, I don't consider him to be an aesthetic physique any more. I consider him more on the mass side.

For him to be a direct rival, I usually compare myself to people who are like myself, so with Dennis Wolf, I would say "yeah" because he is a taller guy and carries good shape for a taller guy.

I think by beating him, he's no longer a rival of mine. I may be one of his. I don't want to sound arrogant about it, but it's just the fact that everyone had him on a huge pedestal.

The last guy to ever be considered being Mr. Olympia when he placed fifth was Gunter Schlierkamp in 2002. To go from fifth to fourth was an improvement and I think that he did improve, but obviously not enough.

My direct competition right now is Dexter Jackson, Mr. Olympia. I mean, that's the physique that they went with and I feel they are gonna stick with that physique. It depends on how we all show up.

If Jay shows up like he has in the past, when he was looking really good, then they can easily go back to that. Quite frankly, I could see them staying away from that - depending on his conditioning. If he's off, he'll be second or third or fourth. Who knows?

I think Dexter sets a different standard. With him being the most consistent bodybuilder, he's the reason I always called him out because he was always the most consistent. He's not very beatable.

There's only two guys in this contest that have beat him - Jay and Victor. He's already beaten both again and set himself apart. I'd say my direct conflict is with Dexter because I do feel I'm a bigger of him. It's my job to work on my flaws and expose his weaknesses. That's how I view it. If I were to just focus on my strengths, that's not going to get it done.
2008 ASC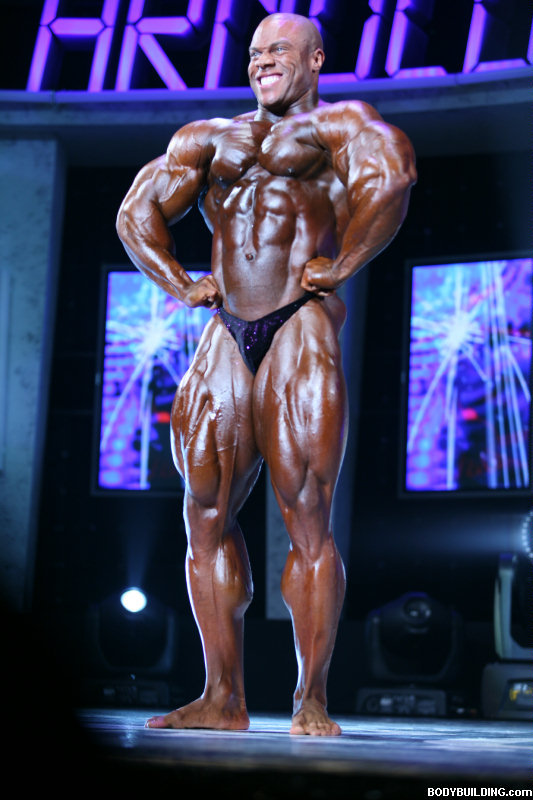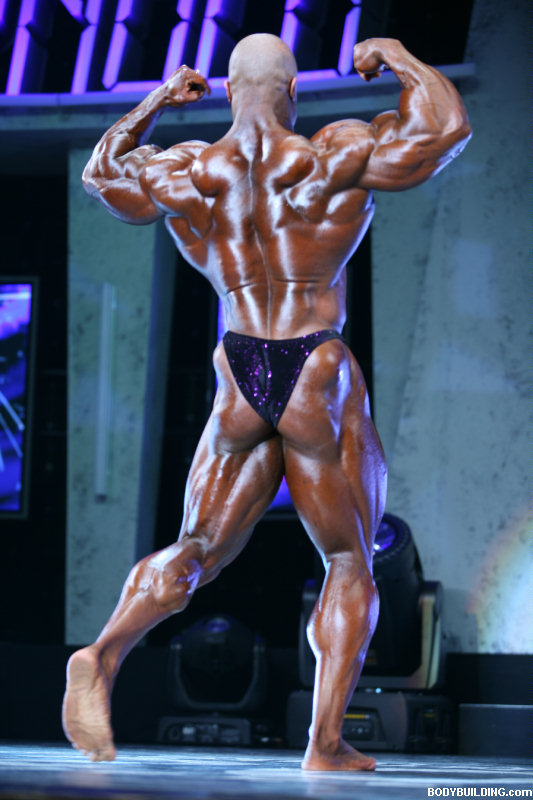 [ Q ] Most guys want to step on that Olympia stage so badly that they compete at the Mr. Olympia the first opportunity they get. You qualified for the both the 2006 and 2007 Mr. Olympias but you chose to bypass both years and wait until the 2008 Mr. Olympia.

This strategy has started a trend with a few other guys like Kai Greene and Evan Centopani. How did you come up with this "wait-to-compete-in-the-Olympia" strategy?

(Laughs) You know, I've gotten a lot of cr@p about how I approach competition! A lot of people could say it was my trainer. A lot of people could say it was Jay or whatever. I've done this my way since the very beginning.

If anyone looks at my contest history, I did the local show in northern Colorado. Won that. Then I did the Colorado State that same year. I won my class; I didn't win the overall.

Then I came back the next year and won the overall. Now that right there shows I could have done the Junior USAs or the Junior Nationals right away. A lot of people do that. They qualify and they go straight to the USA.

Well, for me, if I wasn't the best in my state, how can I be the best in the country? There's no way. One can argue that I won the light-heavyweight, but I lost the overall by one point so there's still someone out there that's better than me in my own town.

I don't like that. So, I won the Colorado State and then I did the Junior Nationals. Now, if I wouldn't have won the Junior Nationals with straight ones like I did, I wouldn't have felt comfortable going into the USAs.
Phil Heath's contest history:
* 2008 IFBB Olympia - 3rd
* 2008 IFBB Arnold Classic - 2nd
* 2008 IFBB Iron Man Pro - 1st
* 2007 IFBB Arnold Classic - 5th
* 2006 IFBB New York Pro - 1st
* 2006 IFBB Shawn Ray Colorado Pro - 1st
* 2005 NPC USA Bodybuilding & Figure - 1st