Administrator
Staff
VIP
Member
Joined

Mar 7, 2008
Messages

21,470
Points

63
Originally posted by tkd, updated by TalkAdmin:
Another huge loss in the bodybuilding world. Man, 2017 has been such an awful year for bodybuilding.
It's official, Rich Piana has passed on after being in a coma for a few days. See
Rich Piana is in a coma!
Rest in peace Rich, we will miss you.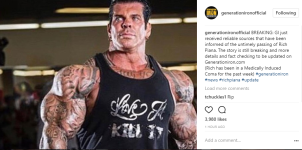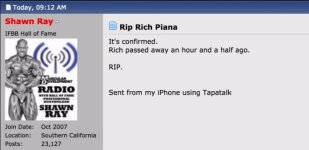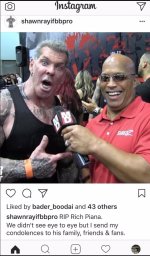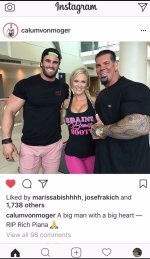 What a terrible week in bodybuilding with the loss of
Dallas McCarver
, Rich Piana and
Sifiso Lungelo
Thabete
.
[#]Rich Piana[/#]
Last edited by a moderator: