MuscleMecca Crew
VIP
Author
Joined

May 11, 2012
Messages

2,971
Points

48
Seth Feroce's Bodybuilding Bio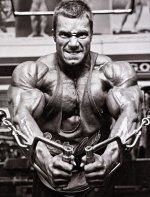 Born on 21st November 1984, Seth Feroce started out his young life as a talented athlete with accolades to show for it in high school. Seth was a kid prone to bullying in high school and dubbed "chubbs." This was one of his early motivation as he seeks a way to look better than his present condition which forced him to start lifting weights. At such as young age, it was not a common sight for kids to seek a change to their body, but that was the mindset of Seth Feroce. This was the beginning of the heroic acts that we've seen Seth perform over the last couple of years.
Seth Feroce's Introduction to the World of Bodybuilding
The first chapter of Seth story must make mention of Seth's Dad who bought him his first plastic coated sand-filled weights. Gregory Feroce gave his son the impetus needed to push forward and become a better looking young boy. During his growing up, many boys in their teens like Seth were involved in Football and Wrestling. However, being a seasonal sport, it didn't appeal to Seth for long as he was in search of a regular sport to keep him going at a good pace.
Gregory Feroce his father never relented in helping his son find his feet and utilized his connections with local bodybuilders who welcomed Seth with open arms. At the bodybuilding show, Seth Feroce finds his one true love in bodybuilding, he never went back to wrestling or football. From the pictures of local bodybuilders dotting the wall of the gym, the spirit of pulsing through the heavy drums lying around the gym filled his mind. Like a trance, Seth was conscious of what he needs and have to do with his life. From that moment on, he dedicated his life towards the pursuit of becoming what he is today; a professional bodybuilder.
Seth Feroce's Professional Bodybuilding Career
Like an asteroid from space, Seth Feroce hit the professional bodybuilding scene in 2009 with a loud bang. He went from being an unknown bodybuilder to winning his first show in March of that year. From that moment, Seth Feroce became an unstoppable force in the bodybuilding scene. No one would ever imagine that a kid bullied and nicknamed "chubby" will come out of a state of no form to have over 200 pounds of totally ripped body.
From his first competition on March 14, 2009, in Kentucky, Seth Feroce displayed a hunger, yearning, and dexterity that is often absent in new entrants. This pushed him to Hollywood on November 21, 2009, where he made a name in the hall of fame of bodybuilding as he left Hollywood with the Light Heavyweight Title in addition to his Pro Card. No one has ever risen to prominence like Seth did in Bodybuilding. The last person who did was Mike Mattarazo in 1989 as he won the Gold Classic's in Boston, it was more of a regional competition. Mike Mattarazo did not surface again until 1991 USA where he displaced Flex Wheeler and Chris Cormier.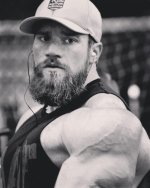 Seth Achieving the Impossible
In reality, it took two years for Mike Mattarazo and until Seth's meteoric rise, no one has been able to achieve that impossible feat. In the past 25 years, it is impossible to lay claim to any bodybuilder who has been able to do what Seth Feroce achieved within a year, not even the magical Phil Heath. The toughness of NPC Nationals is a common knowledge, arguably the toughest amateur bodybuilding competition. All the past winners ranging from Lee Haney, Shawn Ray, Jay Cutler, Kevin Levrone, Victor Martinez, and Branch Warren. None of these exceptional athletes was able to win the NPC Nationals from a first try. It took them between two or three tries before they are able to achieve their aim of winning the title. This is what Seth Feroce did in a matter of 1 year and on his first attempt.
Seth met on ground bodybuilders who already dominated the national scene for a while. Even in his local gym, he was doubted and discouraged. It looks impossible to go on a first attempt to win with the established presence of Al Auguste, Tamer El Guindy, and Branden Ray. To many observers, it doesn't just happen, more like an impossibility. Even though there were many dissenting voices and opinion, aside from Seth Himself only one man believed in his ability to display an act of impossibility; Monte Webb. He was the owner of Webb's World of Fitness who has been around enough to know what a champion looks like. With the encouragement of Webb, Seth anxiety was dealt with even before he arrived in Florida.
Riding Too High With The Tide
Seth was riding and rubbing shoulders with the Titans of the bodybuilding industry. He was living his life just the way he wanted, like a bodybuilder. He went on to train for two and half years with Hany Rambod from where he clinched the MuscleTech sponsorship. In 2010, Seth went on to win the 202 division at the Europe Super Show and this was this beginning of a decline. In 2012, he came 6th at IFBB Europa Toronto Show, the same year at the IFBB Valenti Gold Cup Pro, he ended up 7th on the log. Seth was pushed to the extreme by the hunger to succeed and win. For the first time in his bodybuilding career, he failed. A failure that didn't sit well with him.
Seth Feroce, The Comeback
In order to retrace his steps, Seth Feroce walked away into oblivion in 2012. However, Seth staged a comeback in 2017. He's coming back as a self-proclaimed "All-American Roughneck" as he set his eyes on the 2017 Olympia. Seth is constantly in touch with his fans through the social media and numerous training videos which is loved by many.