Joe Pietaro Contributer
VIP
Author
Joined

May 30, 2014
Messages

1,133
Points

48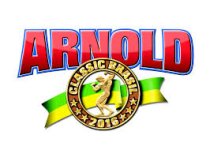 Written by Joe Pietaro for musclemecca
04-01-2016
The
2016 Arnold Classic Brazil
may be only five names deep, but the bodybuilders who will make up the competitors' list at the upcoming Arnold Classic Brazil includes a few huge names. And if one of them hadn't recently had to drop out due to visa issues, it would have been even better. That would be Josh Lenartowicz, who placed third in Columbus, Ohio and fourth in Australia at the two previous Arnold Classic shows.
But the winner of the two aforementioned contests will be in Rio de Janeiro and has his sights set on making it three consecutive.
Kai Greene
is the odds-on favorite to do so and it would take a huge upset for that to happen, especially because his runner-up in both,
Cedric McMillan
, is not competing.
For Greene to be beaten, two factors must be present. First, he will have to come in off and that is certainly not impossible. He had been peaking for a few weeks last month and there has been a lot of travel - three different continents - involved. And secondly, one of the other competitors will have to be at their very best.
One of them happens to be Lionel Beyeke, who heard whispers of Greene comparison earlier in his career. The main issue with the Frenchman has been conditioning and his physique is an impressive one if he is on point.
Juan Morel has been making a name for himself the last few years and finished in the top six in Ohio. But his main complaint has been a lagging lower body and until the native New Yorker can fill out his legs, he has no chance of beating even an 80-percent Greene.
The rest of the line-up includes Ronny Rockel and Viatly Fateev.
2016 Arnold Classic Brazil Live Coverage