Joined

Apr 10, 2014
Messages

3,990
Points

48
This poor guy died before he even got up on stage. Vinay Raj was waiting to go up on stage and collapsed. They think it was a heart attack but they are still investigating. I do not think there is another sport in the world with so much death and loss and sacrifice. RIP Vinay Raj.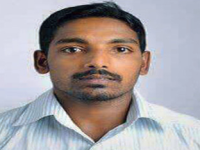 Vinay Raj, son of Srinivasa Kodi, was an electrician who hails from Parangi Pete village of Bantwal Taluk. According to police, Vinay collapsed near the stage while waiting for his turn and was immediately rushed to a nearby hospital by fellow contestants.
Unfortunately, Vinay was declared brought dead by doctors. According to doctors, Vinay may have died of heart attack.
"However, the post-mortem report is yet to come in and then only exact reason for Vinay's death can be ascertained. A case has been registered at Bandaru police station and police have taken up investigation," a source said.
Pradeep SI told BM: "Going by what doctors said, Vinay died of heart attack, but the actual reason for his death will be known only after the post-mortem report. We handed over Vinay's body to family on Monday morning. We have seen many cases where body builders lose their lives because of over drug dosage which they use to improve their performance. Stuff like steroids and other substance abuse to maintain their body takes a toll on the lives of body-builders. In the case of Vinay, we can't be sure if he was into any such abuse to maintain his body or not."
Source:
http://bangaloremirror.indiatimes.c...s-during-competition/articleshow/61534627.cms