Hello everyone, I'm new on this forum.
I want to know my body shape: rectangle, v (I think not..), pear....?
I'm 1.77 m, 67 kg, 17 years old.
I started calisthenic 3/4 months ago combined with some weight for arms. Idk how many kg I added but the difference before (badly I haven't take photo) and after is big
And more, where you think I have to work more?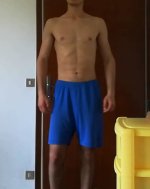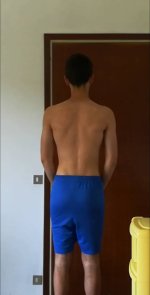 I am using the MuscleMecca Bodybuilding Mobile App!