Administrator
Staff
VIP
Member
Joined

Mar 7, 2008
Messages

21,430
Points

48
I know this may be a little too early, but I wanted to post a quick list of those already qualified for the 2016 Mr Olympia. Just like last year the top 5 is already qualified. Next weekend we'll get to see the point standings after the results at the 2015 Arnold Europe Madrid.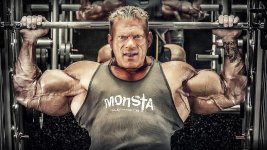 Until then this is the 2016 Mr O qualified athletes so far:
2016 MR. OLYMPIA QUALIFICATIONS
Phil Heath (USA)
Dexter Jackson (USA)
Shawn Rhoden (USA)
Dennis Wolf (Germany)
Big Ramy (Egypt)
They were also in the 1st call out.
Here is the updated Updated 2016 Mr. Olympia Qualifiers as of August 16, 2016.
Bonac, William - Netherlands
DeAsha, Nathan - United Kingdom
Elssbiay, Mamdouh - Egypt
Greene, Kai - USA
Heath, Phil - USA
Jackson, Dexter - USA
Kuclo, Steve - USA
Lenartowicz, Josh - Australia
Levrone, Kevin - USA
Martinez, Victor - Dominican Republic
McCarver, Dallas - USA
McMillan, Cedric - USA
Osladil, Lukas - Czech Republic
Pakulski, Ben - Canada
Rhoden, Shawn - USA
Williams, Akim - USA
Winklaar, Roelly - Curacao
Wolf, Dennis - Germany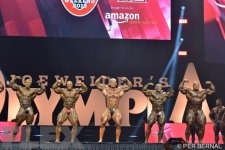 Here are the men's Open Point Standings for the 2016 Mr. Olympia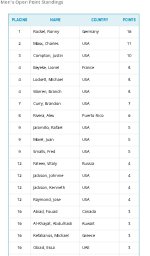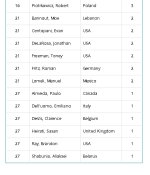 [#]2016 Mr. Olympia[/#]
Last edited by a moderator: