MuscleMecca Crew
VIP
Author
Joined

May 11, 2012
Messages

2,937
Points

48
I really have to apologize for not getting Josh up here sooner! Josh has worked hard and deserves to be in our Pro List as much as anyone! We have also added a
Josh Lenartowicz Official Updates thread!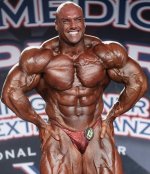 Joshua "Josh" Lenartowicz was born in 1984 and was very good friends with Dallas McCarver who recently died. Josh was the person who actually found Dallas dead or dying. he has also been a pro bodybuilder for a while and he placed 9th at the 2016 Mr. Olympia and at this years Olympia, 2017 Olympia. Josh also won the 2017 Tampa pro this year!
Josh is an IFBB pro bodybuilder from Australia. he started training at 12! He got his pro card in 2014 after winning the FitX Amateur Grand Prix.
Here are some of his bodybuilding competitions:
2017 Olympia - 9th
2017 Tampa Pro - 1st
2016 Prague Pro - 7th
2016 Kuwait Pro - 9th
2016 Arnold Classic Europe - 6th
2016 Mr. Olympia - 9th
2016 Arnold Classic Australia - 4th
2016 Arnold Classic - 3rd
2016 Kevin Levrone Classic - 2nd
2015 Lou Ferrigno Legacy - 1st
2015 San Marino Pro - 1st
2015 Arnold Classic Australia - 9th
2014 Australia Pro - 8th
2014 All States Australia Pro - 1st
2013 Mr. Australia - 1st
2013 FITX Show - 1st
2006 INBA Mr. Olympia - 2nd
2006 Mr. Australia Open - 2nd
2006 INBA Mr. Victoria - 1st
2005 INBA Jr. Mr. Australia - 1st
2005 INBA Jr. Mr. Victoria - 1st
2004 INBA Mr. Melbourne - 1st
2004 INBA Jr. Mr. Melbourne - 1st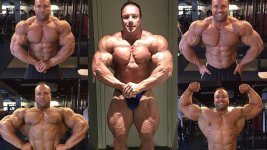 Last edited by a moderator: