tkD
Administrator
Staff
VIP
Member
Joined

Mar 7, 2008
Messages

21,374
Points

113
Kai Greene on the next FLEX magazine cover!
IMO, the best cover with Kai ever, MD and other magazines included.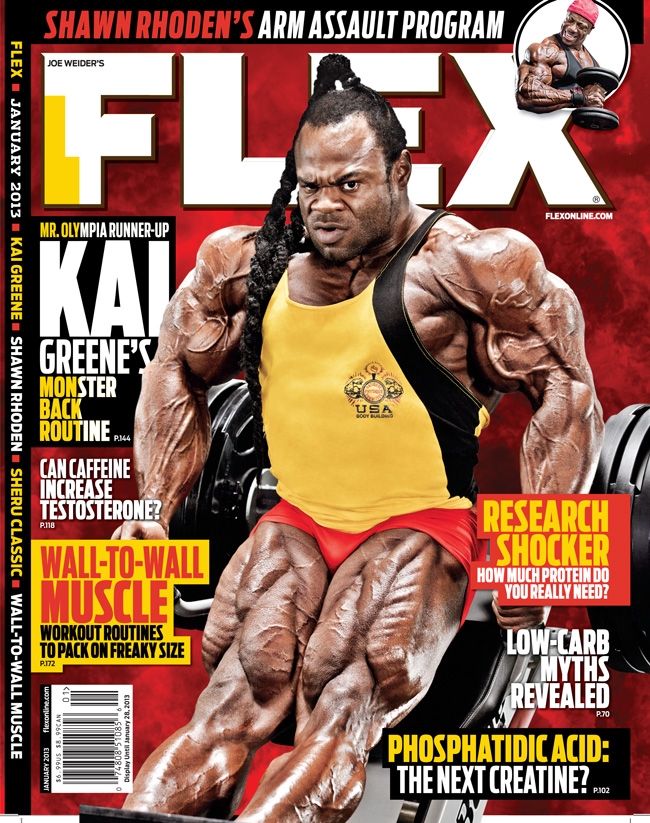 IMO, the best cover with Kai ever, MD and other magazines included.
Kai Greene graces the cover of Flex Magazine's January 2013 Issue as well as Shawn Rhoden

by Mike Salazar

This months Flex Magazine, January 2013, covers a full gamut of items from Kai Greene's back workout to contest results from the Sheru Classic. In addition, there's the AMI/Weider athlete columns from Phil Heath, Kai Greene, Fouad Abiad, Ben Pakulski and more.

Of interest is a Lionel Beyeke. Beyeke has the size and structure to be in the top 3 of any contest of his choosing. Question is: What is he choosing? Here's a snippet from that conversation:

The Olympia is like the World Cup in soccer—it is the best in the world coming together for the finals to see who will finish on top. It was a huge honor to compete with all of these great champions and a dream come true to be on the Olympia stage.

This was something that I have longed to do since I was a teenager and got a hold of my first bodybuilding magazine (which was, in fact, FLEX with Arnold Schwarzenegger on the cover). I carried that thing around with me every day, and thinking back now, I have to laugh. My big sister used to tell me that I was crazy and that these guys in the magazine weren't real. I told her that she may be right, but then one of my friends bought a VHS copy of Pumping Iron, and then I knew that they actually were real!

I am very proud of my10th place, and this is only the beginning for me. At 32 years of age, I have plenty of time ahead of me to improve and bring the best package I can for the future. A special thanks to AMI/Weider for the great job they do for this sport, and also thanks to all of the judges for the hard work they do.
Inside the magazine, sneak-peek: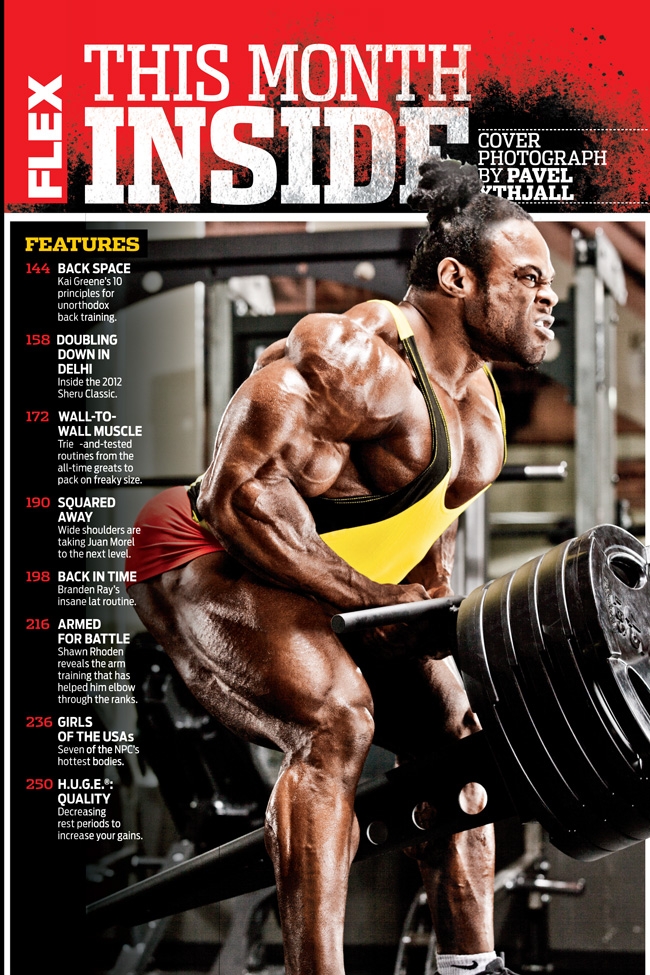 Last edited by a moderator: