MuscleMecca Crew
MuscleMecca Crew
VIP
Author
Joined

May 11, 2012
Messages

3,102
Points

63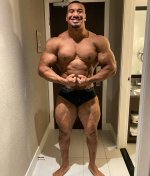 Name: Larry Wheels
Birthdate: December 3, 1994
Career: Professional Bodybuilder, Powerlifter
Birthplace: Bronx, New York
Height: 6' 1
Weight: 255lbs
Powerlifting Record: Raw 2,275lbs total (810 lbs squat, 610 lbs bench press, 855 lbs deadlift) at 275 lbs of body weight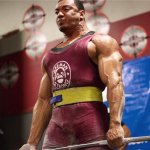 Who is Larry Wheels?
Born on 3 December, 1994, in The Bronx, New York City, under the fire sign of Sagittarius, Larry "Wheels" Williams is an American powerlifter, bodybuilder, social media personality and personal trainer. After growing up on the tough streets of The Bronx, he was determined to become bigger and stronger so that nobody would dare mess with him. As he was poor, Larry had no other option but to perform simple exercises in his room, on a daily basis. Upon getting a job, he finally joined a gym and almost realized his full potential, but realized that he didn't want to focus on being bigger, but rather challenge himself and break his own lifting records, and thus became a professional powerlifter. By 2017, he was already the world record holder in the 242-pound division, taking part in competitions organized by the World Raw Powerlifting Federation (WRPF). Although already famous, he gained new fans in 2018, when he admitted to using steroids in the past – instead of judging him, people respected his honesty and candid approach.
- - - Updated - - -
Here is Larry Wheels with Ronnie Coleman .
Last edited: