Joe Pietaro Contributer
VIP
Author
Joined

May 30, 2014
Messages

1,133
Points

48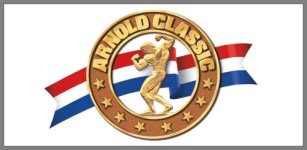 Written by Joe Pietaro for musclemecca
02-27-2016
The first litmus test regarding the direction of bodybuilding will take place at the
2016 Arnold Classic
. The contest's namesake has been clamoring for a return to the old days, if you will, regarding the physiques of the IFBB pros and - to a lesser degree - the posing. Schwarzenegger has had some direct effect so far with the creation of the men's classic physique division and the posing round being scored (again) at the six Arnold Classics in 2016.
But how will the judges in Columbus, Ohio react if Kai Greene is head and shoulders above the rest of the pack but he also possesses a bloated midsection, the main thing that catches the ire of The Austrian Oak?
Making this even more interesting is the victory for Cedric McMillan at the Kevin Levrone show in Poland one week out. He was the example that Schwarzenegger gave as the type of physique he feels should be given more credit by the judges.
With this win under his belt, McMillan has put himself in great position to use it as momentum heading into the Arnold and he has another thing in his favor and that is the chance that Greene may be either one of two things: Rusty from not having competed in quite a while or 'punished' for his bizarre behavior around the Olympia and not competing there.
Since Greene has one of the top physiques in the game and also two previous wins at the Arnold, it will be difficult for him not to get the nod if he is in shape. But this is the IFBB we are speaking about and nothing is definite.
Check out the 2016 Arnold Classic Guess Game!