MuscleMecca Crew
VIP
Author
Joined

May 11, 2012
Messages

2,970
Points

48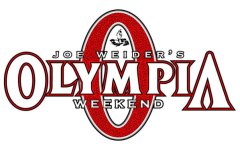 2016 Mr. Olympia
Sep 16, 2016 - Sep 18, 2016
Las Vegas Convention Center
2016 Mr. Olympia Predictions
Who wouldn't want to attend an event or enjoy the moment just plainly cheering the whole time for that one bodybuilder who effectively captures the attention of all the audience? Well, certainly, everyone would grab the chance to be at that place and savor the moment. Aside from the bodybhuilding competitions done every year in the world like the Ms. Universe and Miss World, there is one event that everyone always looks forward to, and that is the
Mr. Olympia 2016
.
Mr. Olympia has already come a very long way. It is a famous competition wherein professional bodybuilders fight for the crown of being the Mr. Olympia. Every single person in the event or even the world watching it would scream and cheer their hearts out for the bodybuilder they think deserves the title. A competition which displays the endless beauty and awesomeness of man when it comes to a well-built body with bulky muscles and amazing curves, what could anyone ask for?
Through the years since the first ever Mr. Olympia competition in September, 1965, many professional bodybuilders have striven and worked hard on their way to the top and competed to win the Mr. O. Who wouldn't put up a good fight? If the competition itself is breathtaking, what more it would be when we talk about the prize that the winner can take home? The prizes in the Mr. Olympia competitions in the past years were all worthy of the hard work of the professional bodybuilder competitors which have made all the past events a talk of the town, or even of the whole wide world. One of the inaugural winners is Larry Scott who took home a ringing amount of $50,000 for his most coveted victory and the winner of the Mr. Olympia 2015
Phil Heath
took home for the fifth time a bountiful amount of $275,000 and no one can tell how the prize for this competition will change in the coming years.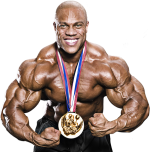 Mr. Olympia competition is really a big hit in the world with so many predictions of who will win the title. It is a hot and trending issue not only in the country but worldwide. Who would be the next Mr. Olympia victor? Would it be the reigning champion or someone else new or someone we already know? Most of us or rather all of us would want to shout out our bet, right? There is no wonder with that because all of us are badly looking forward for that one who will heat the flame and let it burning again in the next Mr. Olympia which will be held real soon in 2016.
It is human nature to predict something, especially if it is something that interests him. Just recently, one tweet got the fire burning up regarding Mr. Olympia when
Ronnie Coleman
posted something that cues his return at the Mr. Olympia 2016. While we are not really sure as hell if this is real or not, who couldn't be even happier? Ronnie Coleman is one of the best bodybuilders of all time and the rivalry between Ronnie and
Jay Cutler
is known and famous not only in the bodybuilding world but also by all the people in the world, even those people who have not or have never tried lifting even a single barbell in their entire lives.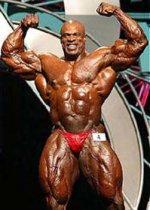 Though there is no doubt that he is one of those that have the best body for Mr. Olympia and indeed a great bodybuilder, one thing that clouds my mind now is that how can he still prove to the world that he deserve the title if he is now already 50 years old? At this time of life, most professional bodybuilders would either retire and rest for good or rather just plainly compete in a special competition which suits or is right for their age. Aside from that, he had suffered a hip replacement surgery just 4 months ago, didn't he see it as a major disadvantage in joining in the Mr. Olympia 2016?
Though he has proven that he is a great bodybuilder, along with Jay Cutler, many people, including me, would still bet for the reigning Mr. Olympia 2015 champion Phil Heath. His power and overall characteristics can guarantee us that he will again grab and take home the prize and that is for sure. His victory will not end in 2015 because he will grab the title for the next year or even next years, no one can ever tell and that is the job of the time to reveal for us in the near future.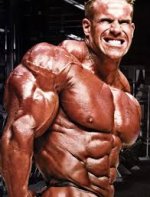 Phil Heath will never ever disappoint his fans and supporters and I bet you that he'll rock his contenders. It will not be a surprise that next year; he will make the other contenders hang by not winning and failing to beat him. I bet everything to him though Kai and Cedric can also put a good fight. Even though Dexter is already 46, he can still compete hand in hand with the new and returning professional bodybuilders. Age has nothing to do with this competition for professional bodybuilders but having the best shape will always matter here, that is why I would always go for Phil Heath.
Phil Heath is now 35 years old and all his fans can expect nothing but his improvement through the test of time and his achievements have proven how far he has gone through in this competition in his five consecutive victories. Will he stop his reign this year? I hope not and I know he will probably not because he has never failed and will never disappoint his fans. All his fans were looking out for him and looking forward to seeing him beat his contenders again in the Mr. Olympia in 2016. He has all it takes to be the Mr. Olympia again and no one can question that. Phil Heath is still in his prime and no one can stop him from getting more victories and fame both in the professional bodybuilding world and in the
Mr. Olympia competition
.
[#]Mr. Olympia[/#]
© 2016 MuscleMecca.com
Last edited by a moderator: