Joined

Feb 20, 2008
Messages

5,736
Points

38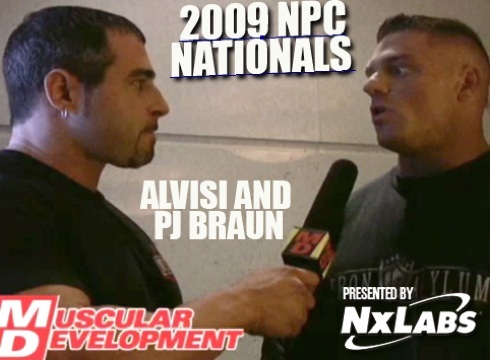 Darron Glenn missed his peak by a Country Mile!


Al Aguste just cruched Tamer El Guindy in side by side posing!


Seth Feroce is in chape with ripped Glutes, Xmas tree and thin skin!


Branden Ray is too soft from the Rear, no detail or depth.


Tamer El Guindy looks lik ehe's been dieting too long. Cuts in quads but flat in the back and arms appear too thin.
Al Aguste:
MA: Looks great overall very good shape, muscular!
SR: This guy could win this class! A darkhorse missing his peak in the past nailed it here!


Seth Feroce:
MA: Great balance and muscularity! Great shape, conditioning is on! Back is Shredded!
SR: The more he poses the bestter he looks! Good calves, hard overall, chest a bit shallow but very impressive!


Tamer El Guindy:
MA: Good legs, good separation, harder on the bottom than the top, needs more fullness up top!
SR: Flat from the back, a film of water over the upper body! Quads ripped but a bit on the thin side.


Branden Ray:
MA: great balance and overall shape, good fullness, just not hard as some of the other guys especially from the rear.
SR: Big and Full but lacking separation needed to win here especially from the rear. Bad back lat spread. Needs thickness and detail from the rear where these shows are won and lost. Hams need detail! Greta structure but two different people from the front to back.
1st Call Out:


B Ray
Seth Feroce
Al Aguste
Tame El Guindy


2nd Call Out:
Mike Termini
Mike Yablon
Lorenzo Jones
Vaughn Ettienne
David Fisch
Lee Banks:
MA: Looks phenomenal, well balance in great condition! Threat to win this class1
SR: I love his athletic physique! Peeled and great line, best so far in this class.


Chulsey Graham:
SR: Off, soft and smooth
MA: Muscular with size, needs to harden up the size and get thigh separation!


Ralph Garcia:
MA: Hard, conditioned
SR: Thick, Legs are a bit slight


Jeff Long:
MA: Good Legs! Best he has ever looked! 213lbs!
SR:Finally in shape, good calves, Thigh separation, Chest a bit slight, cross striations in quads! Good job!


Vlad Sizov:
MA: Blurry, watery film
SR: Las vegas Russian Gynbast. Color is off. Good back


Dennis Hopson:
MA: Aesthic physique, needs fullness and more detail.
SR: Good shape, needs more mass, Good balance


Lloyd Dollar:
MA: Good shape and muscularity! Hams n glutes need to harder!
SR: Good balance, soft in the hams.


Les Galloway:
MA: Quads are good, could be harder
SR: Las Vegas resident. Thick muscle, holding water
Chris Genkinger
MA: Soft
SR: ....


Robert Youells:
MA: Needs to be harder
SR: Soft, all over


Zinjin Croon:
MA: Looks good, good muscularity, good arms!
SR: Good balance, las vegas residant. Good condition


Matt Burzacott:
MA: needs to be harder overall, glutes and hams are soft.
SR: Soft.


PD Devers:
MA: Looks good! Looks better than his last show,
SR: Dried out finally! Good back and peek aboo ham splits! Abs are tight and dry! Worked with Chris Aceto this year!


Jermain Bell:
MA: Good condition, hams and glute separation.
SR: Thick kid, balanced


Antoniel Champaigne
MA: Improved hamstrings since I last saw him, great most muscular!
SR: Great color and conditioning! Athletic build! Arms are both very good!


Fred Smalls:
MA: looks great! very muscular and balanced! Best i've seen him
SR: Looks good but needs to be harder! Chest needs work but he is improved since the USA, good poser!


Philip Viscario:
MA: Soft
SR: Soft
1st Call Out:
Lee Banks
Jeff Long
PD Devers
Fred Smalls


2nd Call Out:
Jeff Schwartzer
Dennis Hopson
Zinjin Croon
Anthoniel Champaigne
Llyod Dollar


3rd Call Out:
PJ Braun
Paul Sosa
Robert Yuelles
Randy Moore
Les Galloway


Final Call out they brought back:
Jeff Long
Lee Banks
PD Devers
Fred Smalls.
Robert Burneilka
MA: Very muscular and hard! Good condition fo ra guy this big
SR: Big Calves, Thick powerful looking!


Trey Brewer:
MA: Great Wheels, Conditioning looks good from the front
SR: Rich in color, Soft fro them rear, glutes need to be harder, better from the front, pec thickness is needed


Steve Kulco
MA: Good overall balance, good hams separation and quads. Could be fuller in the chest
SR: Soft with a bit of a film, pretty body, Calves are good, Back is shallow


Kirk Defranrcesco:
MA: Striations in glutes from the side.
SR: Legs are a bit small, good abs small super hvy.


Gabriel Latifi:
MA: Needs to be harder overall
SR: Soft but thick and big
Eboni Wilson
SR: Taller good shape but needs detail


Malcomb Marshal
MA:
SR: Tall, great shape, nice v taper, Back is world class, legs need size and he needs detail.


Cedric Mc Millian
MA: Striated, Big boy, quads are sweeping! Impressive showing
SR: Big guy, calves and back are great! Best in class!


Sean Allen:
MA: Big guy, tons of muscle.
SR: Best he has looked in awhile, Color is very fair, shape and balance always good but still lacking detail and refinement


Todd Jewel:
MA: Looks good, in shape.
SR: Orange in color, better poses and gets harder.


Kevin Reeves:
MA: Small waist for a Super, good from the front
SR: Big Traps! Soft from the rear, holding water. Needs to hold his poses longer.


Abbas Khatami:
MA: In shape, good quad separation
SR: Hams are split, Glutes are in, Calves are up! Good in the side shots, twisting back pose is impressive


Ambrose Middleton:
MA: Pleasing to look at
SR: Good shape and muscularity
1st Call Out:


Abbas Khatami
Kirk DeFrancesco
Cedric McMillan
Robert Buernielka
Sean Allen
Drew Jemmot


2nd Call Out:


Trey Brewer
Todd Jewel
Eboni Wilson
Malcomb Marshall
Robert Habib


3rd Call Out:


Steve Kulco
Kevin Reeves
Rudy Richards
Ambrose Middleton


Final Comparison:


Kirk
Cedric
Sean
Drew


Shawn Ray:
Kulco lost whatever he gained by dropping too much weight too fast on Low Carbs and tons of Cardio!
it is what it is!


Cedric McMillian will win this contest from where I sit!


End Mens Prejudging!
Last edited by a moderator: