MuscleMecca Crew
VIP
Author
Joined

May 11, 2012
Messages

2,970
Points

48
Let's put up some famous bodybuilding quotes and some bodybuilding tips! If you post here please add the name of the bodybuilder and a pic to go with it!
Here is one of my favorite bodybuilding quotes and it is from one of my all time favorite bodybuilders, Arnold Schwarzenegger!
Arnold Schwarzenegger
The pain that you hold is yours. There is not a single pain quite like it. Nobody else on God's green earth can feel this pain, or have the indescribable feeling of pride you will have when you overcome it. This pain is not your curse; this pain is your privilege.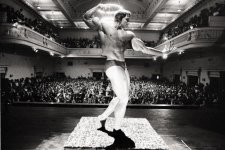 Here is a great bodybuilding quote and a tip from Dorian Yates!
If I listened to my instincts, I'd be down at the pub chasing women, not under a 400 pound bar squatting
The single biggest mistake that most beginners make is putting 100% of their effort into the positive part of the rep, while paying no attention to the negative segment.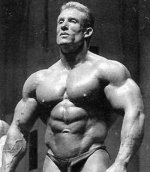 Last edited by a moderator: